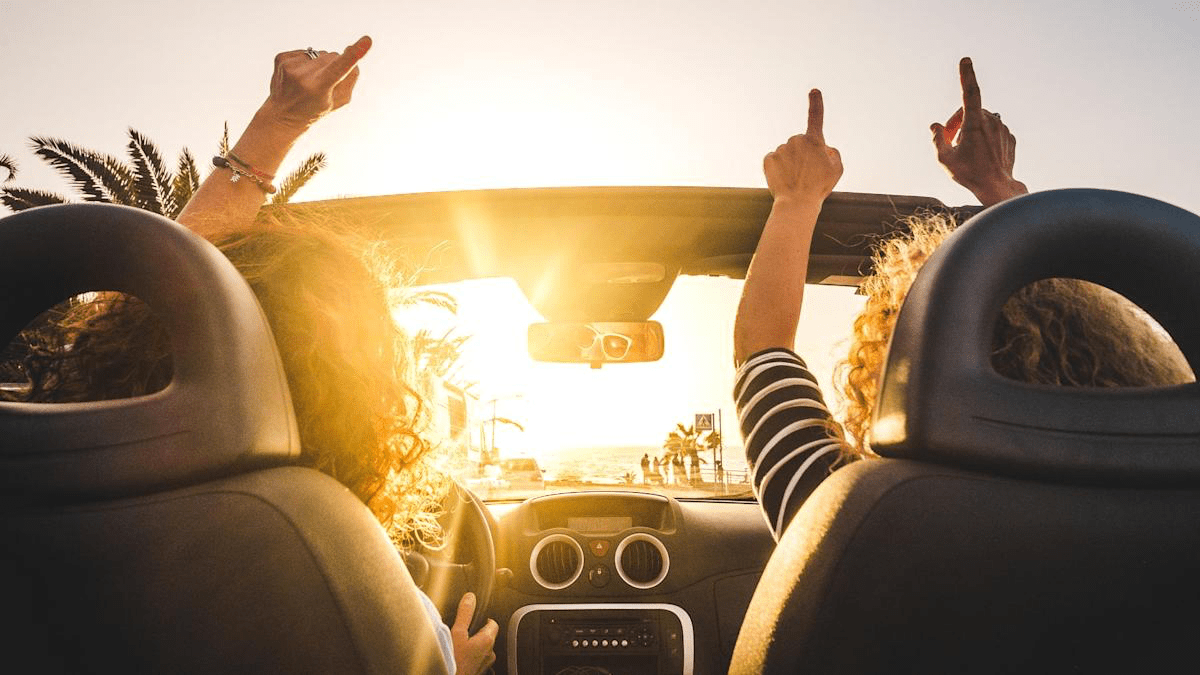 "The goal isn't more money. The goal is living life on your terms" – Chris Brogan. Source: Stefanie O'Connel
Categorise your budget
Eat well on a budget
Save money by travelling in a group
Keep an eye out for sales and discounts
Some people believe that to live on a low-income budget is miserable. And I'm sure I would have agreed with them when I first started living alone as a college student because the freedom of always dining out and late-night convenience shop munchies have drained my money account month after month.
I've seen many people, including myself making a budget only to have it fall apart. I almost became sure that exceeding my budget every month is inevitable; if I tried to save it, I would have to make significant changes to my lifestyle.
However, my opinions have changed over time as I have learned to manage my monthly budget while maintaining a decent life. 
A budget lets you know your bills are paid and how much money you have for groceries and fuel. Budgeting is the same whether you have a modest or huge income. You must budget your money.
Living on a tight budget does not require you to give up the good life. There are ways to eat well, travel, and dress like a million bucks without spending a fortune.
Here are some suggestions for getting the most bang for your buck and living large on any budget.
1/ Segmenting Your Budget

"Budgeting has only one rule: Do not go over budget" – Leslie Tayne. Source: Paramount Digital  
Senator Elizabeth Warren popularised the 50/20/30 rule to simplify financial planning for all income levels. 
The simplicity of the 50/30/20 rule appeals to everyone. This guideline might help you figure out how much of your salary you should save or how much of your income should go toward housing or food bills.
This rule typically suggests that half of your monthly income will go to fixed expenses, while 20% will go to savings or debt repayment. The remaining 30% is yours to spend in any way you see fit. 
As a university student, I usually allocate half of my monthly allowance to accommodation and groceries, 30% for transportation, leisure activities, etc. From the remaining 20%, I try to save as much as possible each month to travel during semester breaks.
However, if I were in debt, I would allocate more than 20% of my allowance to repay them. I'd still need some fun money, but not 30% of my income.

2/ Eat Well On A Budget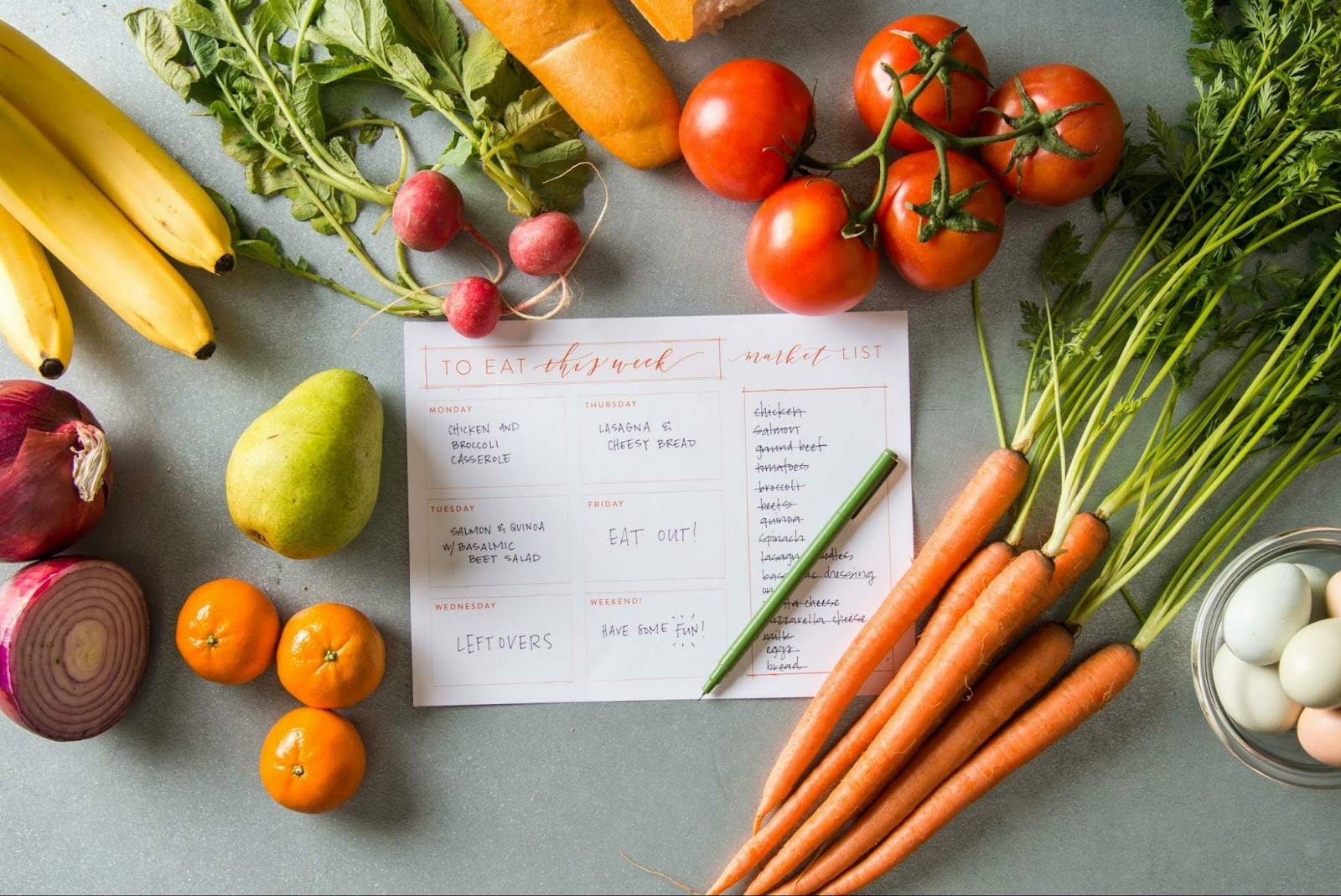 Buying and cooking in bulk is a great way to keep your fridge and cupboards well-stocked and costs less in the long run. Source:  Candice Elliott
All of us are well aware of the importance of proper nutrition. It may seem costly or even tricky to prepare at times. However, saving money by preparing your meals is an option worth considering. 
If you're on a limited budget, look for fresh, cheap groceries at your local farmer's market, if you're staying in KL. You can also save money by using hypermarket loyalty cards to get discounts.  
I shop in bulk so I can prepare meals for the week by experimenting with the items I already have in the pantry and fridge. To avoid wasting money on ingredients that you won't use. I suggest making a list of what you need to buy.
Cooking at home will allow you to experiment with different ingredients and dishes and eventually get you to a level where you can cook restaurant-quality food without breaking the bank. 
In fact, cooking could bring more happiness to your life too. The satisfaction you experience from cooking — is when you've created something tangible that can be enjoyed and shared, giving yourself a sense of achievement. Psychotherapist Annie Gurton says cooking may fulfil our desire for purpose and meaning and naturally enhances happiness.
3/ Save Money By Travelling In a Group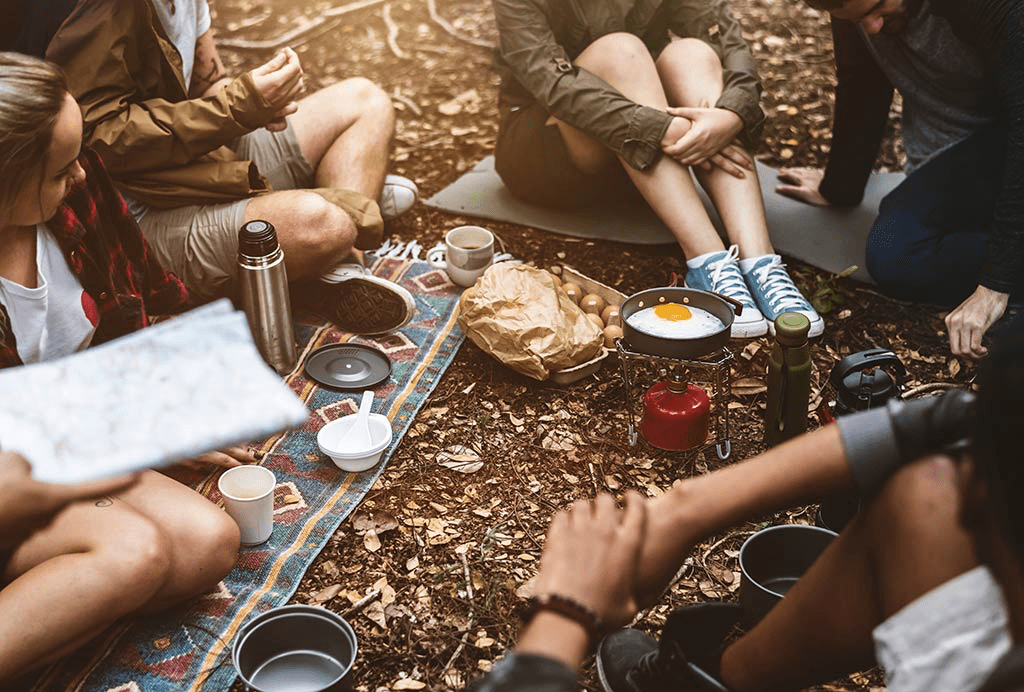 Sharing holiday expenses like accommodation, car, food & drink costs cheaper than it would as a single traveller or a couple. Source: Don't Forget To Move   
Going on vacation with a buddy is much more fun and less stressful. But there are just two viewpoints, and the expenses will be divided between the two. Not so cheap, after all. 
You may save much more money if you go with a group. Travelling in large groups has given me some of my most enjoyable memories. I have bonded with some of the nicest people I know. We have shared some amazing moments together, experiencing different places, and watching beautiful views. 
Consider a vacation rental on platforms like Airbnb, Agoda, and Booking.com instead of hotel rooms. When you divide the cost of a vacation rental, it often costs less per person than a hotel, allowing you to extend the duration of your stay. Some of these platforms will even offer you hostel spaces.
Renting one seven-seater car is likely less expensive than renting two vehicles, and you'll also save money on petrol. You can also use platforms like Klook to check public transportation services.
However, there may be benefits to riding together apart from cost savings. You don't have to worry about trying to keep up with other vehicles in your group through traffic. For another, it might be enjoyable to stay together and have a good time conversing and singing songs along the way.
4/ Keep An Eye Out For Sales and Discounts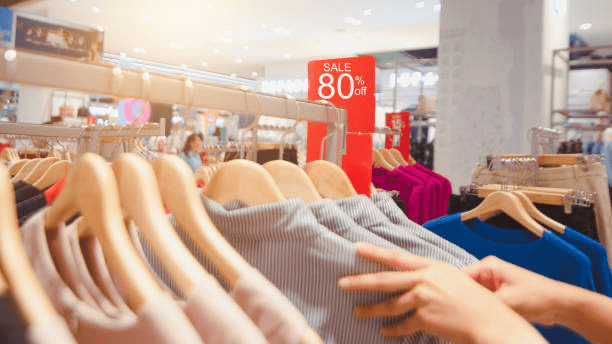 Shopping on clearance sales allows you to go about like a fashion star without spending your whole life savings on a coat. Source: Worayuth Kamonsuwan  
The only thing nicer than new clothing is getting them at a discount. End-of-season deals are a terrific chance to save big money on anything seasonal, from clothing to patio furniture. And there's nothing like getting an excellent price on your favourite luxury brands. 
We never jump headfirst into a clearance sale and spend all our hard-earned money on last season's garbage. First, we aim to ensure that the things for sale are helpful, of suitable quality, and, most importantly, a decent value. 
To know whether you're getting a good bargain, compare prices elsewhere. If you're shopping online, you may use Honey, a free browser plugin that seeks bargains on online purchases. 
Comparison shopping may help you locate a better price or show how much similar items cost so you can decide whether to buy or wait.
You may also look for bundle stores for pre-owned items. Aside from being economical, thrifting helps to decrease waste and pollution while also boosting the local economy by helping small businesses.
Prioritise to live life to the fullest
We need to pick and choose whatever aspects of their comfort are important to us, whether it's living in a safe area, eating well, or being able to travel often. Decide what is most important to you, and you'll be on the right path. 
Prioritising my comfort, ability to travel, and love for food have enabled me to travel most of Peninsular Malaysia, live in decent accommodation, and hone my cooking skills. All of that without having to go broke before payday every month. 
It's not difficult to live well on a limited budget. Be honest with yourself and others about your finances and keep to a budget you've designed for yourself. Cook at home as often as possible, and be upfront about your budget. 
What money-saving tricks do you think we missed? Let us know in the comments below!
Looking for more related article? Check them out here: