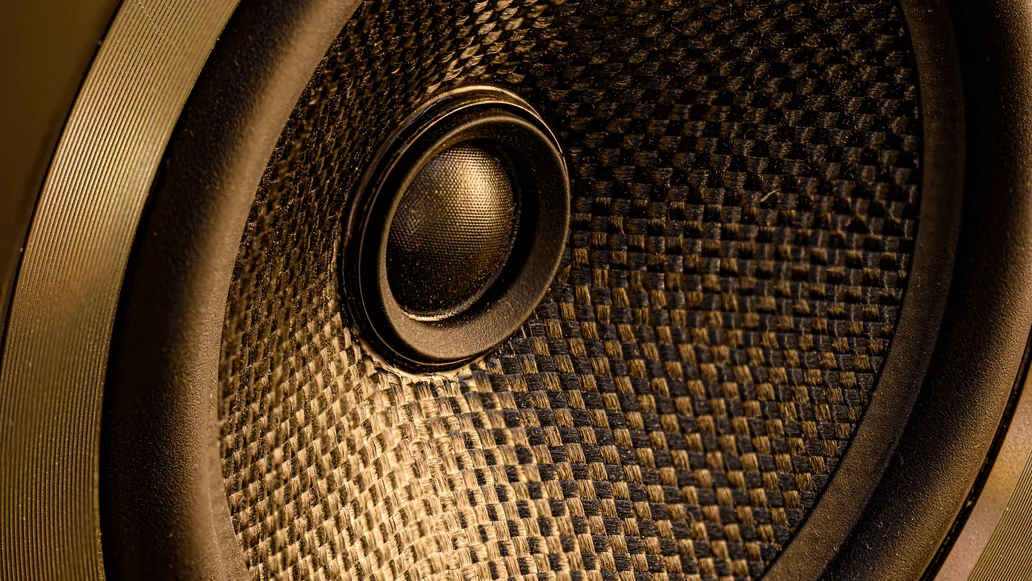 It's all about that bass. Source: Scott Major
The Marshall resembles a guitar amplifier
Assume different positions with the Bang and Olufsen Beosound 
The JBL Xtreme 3 charges in a jiffy
Oh speaking about speakers, they are the essential gadget in my home whenever I'm binge-watching my favourite concert or horror movies. When purchasing a speaker, there's nothing more vital than its feature, design and of course, quality of audio!
A good speaker will instantly bring the right atmosphere to you. A bad speaker? I bet it will destroy your good vibes within moments. Therefore, I wouldn't mind spending hours searching for a speaker that would strike a chord in my heart.
If you're anything like me, then that's great! Sit back and read along as I introduce you to the four wonderful speakers for your home. 
1/ KEiiD Compact Stereo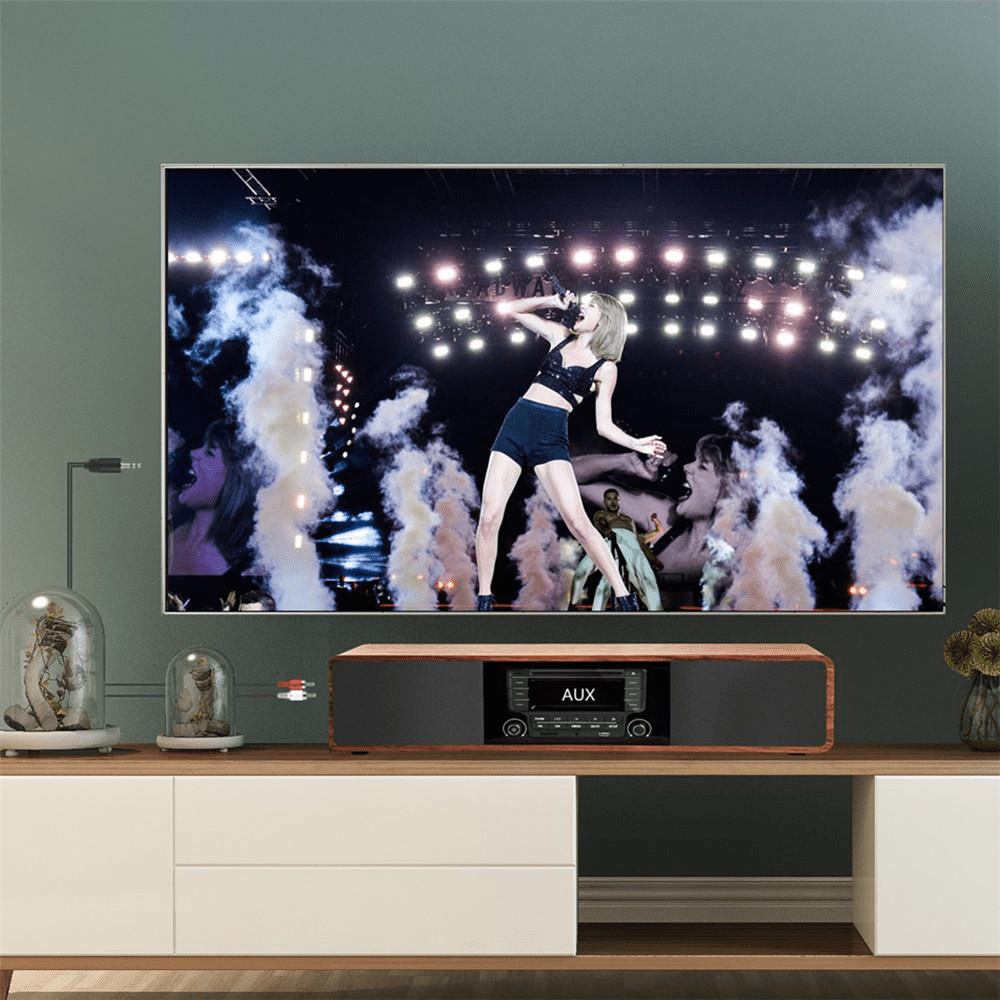 Retro looks for that retro vibe. Source: KEiiD
This KEiiD Compact Stereo is the perfect speaker for the Quirky and Retro lovers out there. As you can see, it keeps the retro aesthetics, such as the rotary knob for volume and track skip, while adding a touch of contemporary on the woody appearance.
I adore this home speaker already, but let's continue with its functionality. Apart from the ordinary 2-way speaker system, it has a wooden frame housing that creates a punchy low-end response. The HiFi rich sound on mid-range even forms a great and clean high-frequency sizzle. Now you can fully immerse yourself in your favourite 80s soundtrack and dance like a disco ball. 
You could even play music through your phone! It is a Bluetooth speaker that includes a built-in microphone, allowing you to stream music or podcast wirelessly anywhere. With the built-in microphone, you can easily issue instructions to Siri. "Hey Siri, play my favourite song, Plastic Love!"
2/ Marshall Woburn II Bluetooth Speaker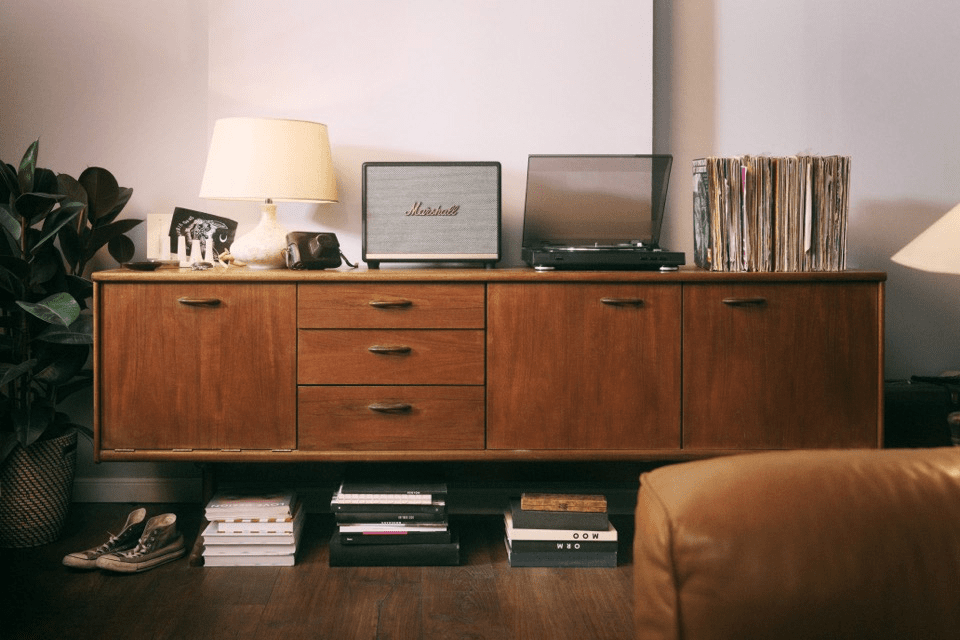 Who could resist this handsome thing? Source: AV Connection
What makes the Marshall Woburn II Bluetooth outshine the other brands out there is its rich and strong audio performance. Some of you may notice its semblance to a guitar amplifier. In fact, the sound it delivers is clear and satisfying, making it worth every single penny you spent!
Another noteworthy feature is the ability to customise your listening experience through the Marshall Bluetooth app. Besides the convenience of switching your EQ presets, you can even adjust the bass and treble of the speaker, then pair it with another speaker. You can further tweak the brightness of the LED lights too.
For me, that is the definition of a high-end Bluetooth speaker! I might need to save some money to purchase this gorgeous speaker. Also, this is the perfect gift for your spouse if you are looking for an all-in-one wireless speaker that is worth the money. Also, wouldn't it be great to treat yourself a little by changing that old crocked speaker you received a decade ago?
3/ Bang and Olufsen Beosound Level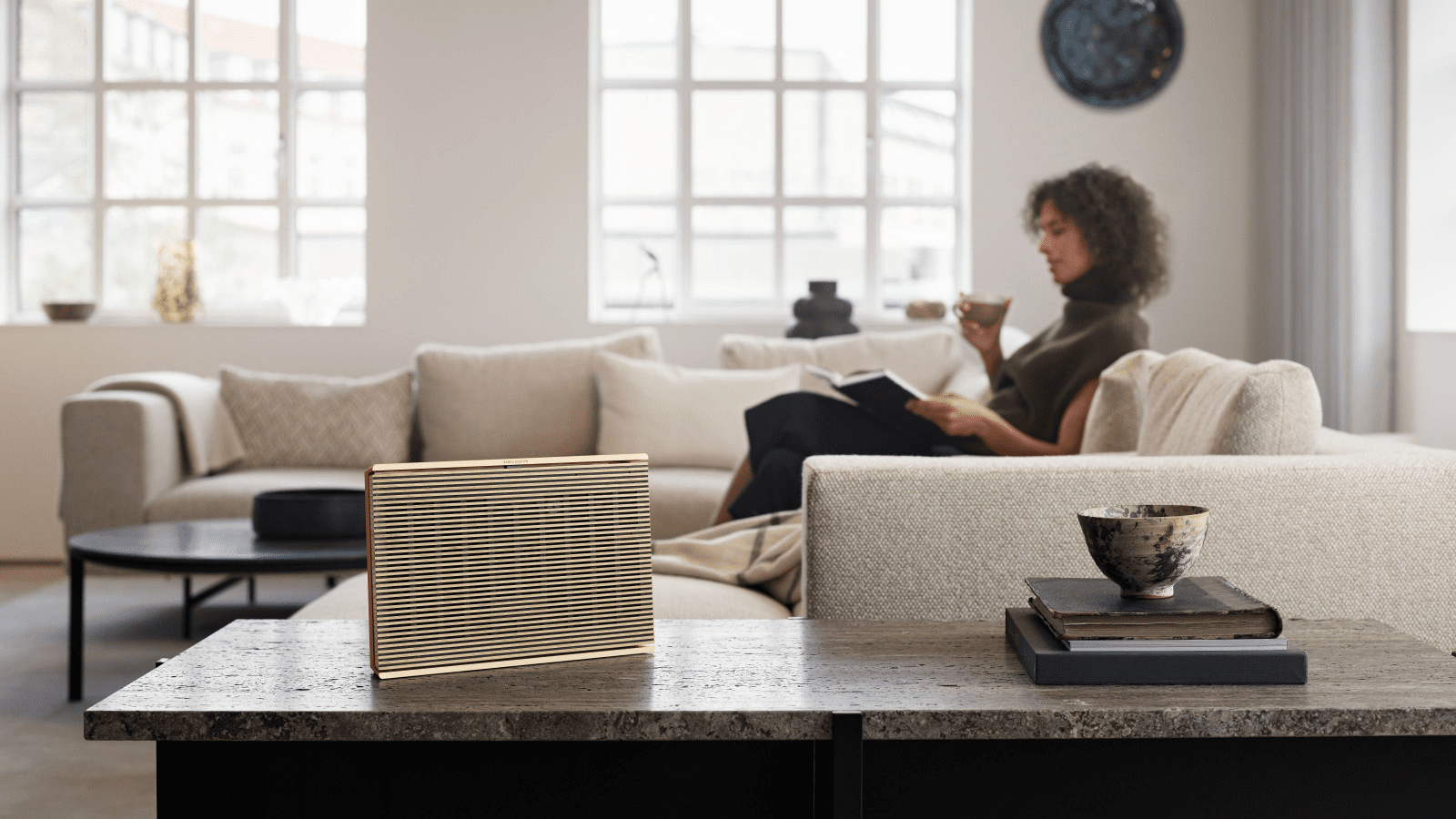 Bring your smart home to the next level with the Bang and Olufsen. Source: John Hvidlykke
You are in the right spot if you're looking for a minimalist, Scandinavian inspired portable speaker! With a built-in battery that could last for 16 hours, you can position the Bang and Olufsen Beosound Level in various ways to enjoy a flawless listening experience. For instance, laying it down will create a 360-degree projection that permeates the whole room, perfect to jazz up the atmosphere when you're dropping a party at your home. 
Also, how could we not talk about its top-notch design? It has a modular and elegant design made from pearl-blasted aluminium, oak wood and polymer. With that flawless look and sharp curves, it is undoubtedly blending in with your Scandinavian living room.
Don't judge a book by its cover! It may look compact on the outside, but it features everything you need, like the intelligent integrated controls and Google Assistant. You can interact with it through the soft-touch buttons that are built seamlessly into the aluminium frame. With this smart device, I am one step ahead of building my dream smart home. 
4/ JBL Xtreme 3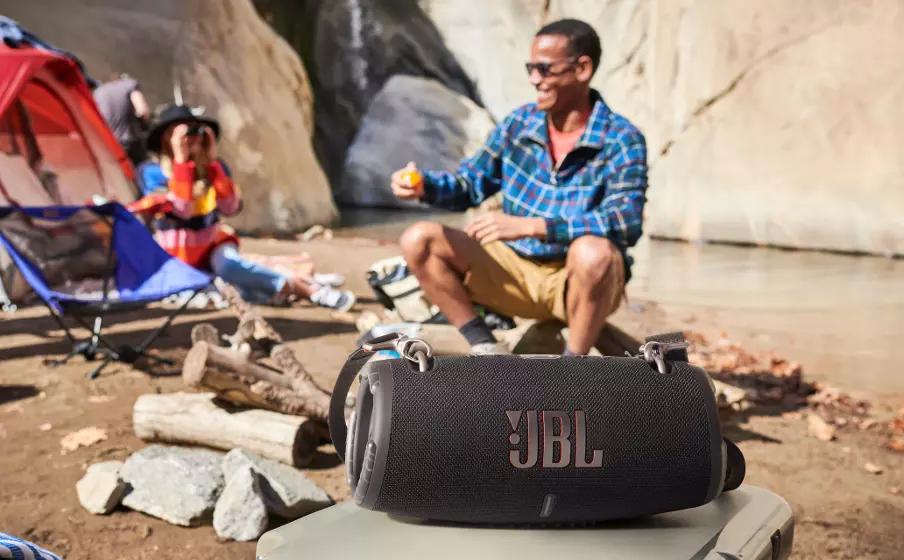 A waterproof speaker for aqua lovers. Source: JBL
If you're looking for a cost-friendly speaker that still offers soothing and impressive audio, then the JBL Xtreme 3 might be up your alley. Although it does not include smart features, its IPX7 rated waterproof and dustproof feature allows you to bring it anywhere. Finally, some good backup vocals for my mini-concert during shower time. 
Another distinctive feature is the JBL's PartyBoost Mode. This feature allows you to link with other compatible speakers all at once for stereo sound. Isn't it a great idea to have music throughout your home as you enjoy your Sunday afternoon?
It can play up to 15 hours wirelessly, so the only thing you have to worry about is creating a good playlist! Even if you're running out of battery, two and a half hours is all it needs to be fully charged. How swift is that!
Did these speakers strike your heart?
Personally, I am living for that KEiiD Stereo Compact because it reminds me so much of the disco and funky aesthetic from the 80s! I hope the devices introduced above would give you an idea for your next purchase, or perhaps as a gift for your loved ones. Feel free to leave a comment below! Tell us which one you're purchasing for your cosy home. 
Looking for more related article? Check them out here: