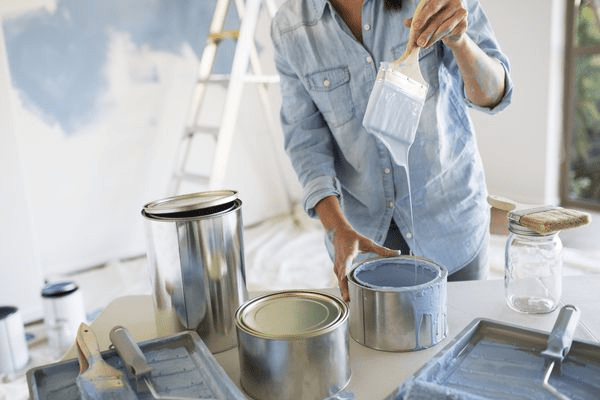 Confident little Samuelle showing her greatest smile. 
Wendy only discovered Samuelle has down syndrome after birth
Samuelle has hospitalised eight times while only at the age of eight
They tackle the rough journey with the aid and support of other parents
Eight-year-old Samuelle Wan is just like any adorable little angel you would come across, and you could see her giggling and laughing with her beloved mother, Wendy Thean. Samuelle has the same abilities as any other kid; it just takes her a little longer as she was born with down syndrome.
I was fortunate to encounter Wendy Thean, a wonderful soul with a loving husband and two daughters, Danielle and Samuelle. Sitting with them, I can feel a strong bond between Wendy and Samuelle. Those little interactions like Samuelle's big smile and little talks of her and her mother instantly brightened my day.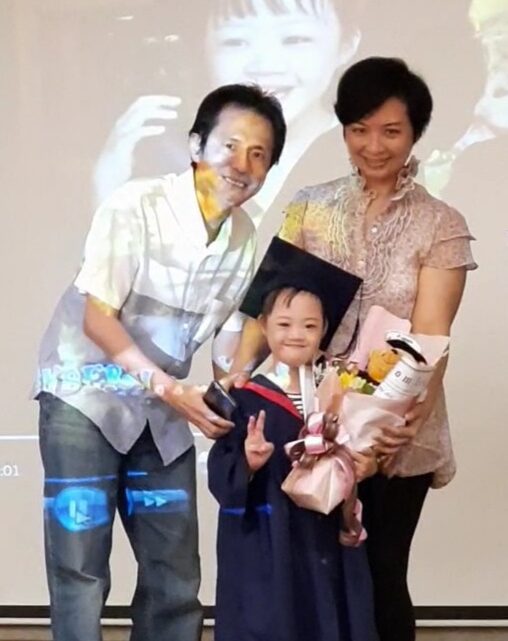 The love of Wendy, her husband, and Samuelle shines like a folk song.
With this soothing and positive atmosphere, Wendy begins sharing the discovery of Samuelle's down syndrome while looking at her with affection.  
The first chapter of the discovery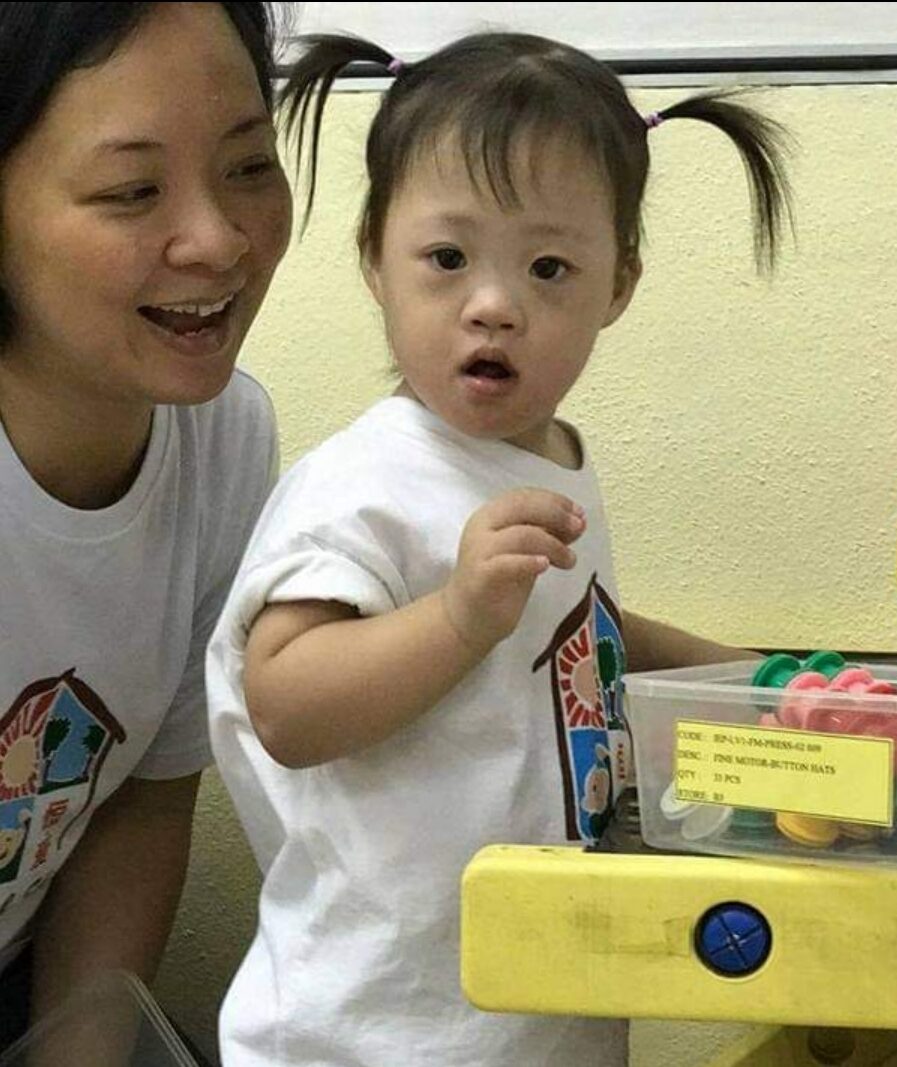 Little Samuelle and her strong mother, Wendy.
Recalling Wendy's pregnancy, she mentions that despite being classified as high-risk at the age of 38, she never imagined her child having down syndrome. 
"I only discovered her condition the moment when she was born. It all happened so fast that I did not know how to react. Yes, I was sad, but gratefully, my family and husband were calm and ensured  I rested well after the long and tiring process," she added while rewinding the first chapter of Samuelle's birth.
With all the curiosity about down syndrome and love for Samuelle, Wendy took time by the forelock during her hospital stay to learn how to nurture Samuelle through the Internet. Fortunately, therea a few platforms gave her a great hand in understanding what down syndrome is all about. 
A battle on her own, yet not fully alone
We see a strong little angel fighting for her life.
When asked about the challenges of raising Samuelle, Wendy added: "The beginning was a bumpy start for me and my husband. As she has a very weak immunisation, we had an extremely packed schedule of hospital appointments for medical checkups".
With tears in her eyes, she added that it's mentally and physically tiring as Samuelle could get sick easily. 
Samuelle has been hospitalised eight times since birth. By listening to this, I have no words but awe for how strong Wendy and her husband have been for the past eight years. Thankfully, the number of hospital visits decreased as she grew.  They went from weekly to monthly to quarterly, and now they only go once a year.
Looking back on the first few months of giving birth to Samuelle, misery surrounds Wendy as she feels that she was all alone in the battle of juggling motherhood. When she came across a few parents with a similar situation, it was the moment she saw a glimpse of sunlight beneath the haze. 
She continued with a look of ease, "It was truly relieving to finally meet the people who've been there for me for the last eight years. To date, my social media is surrounded by 70% of parents of special needs children. Ever since, I never felt alone on this arduous journey".
Down syndrome is not a mental problem, but a gift of love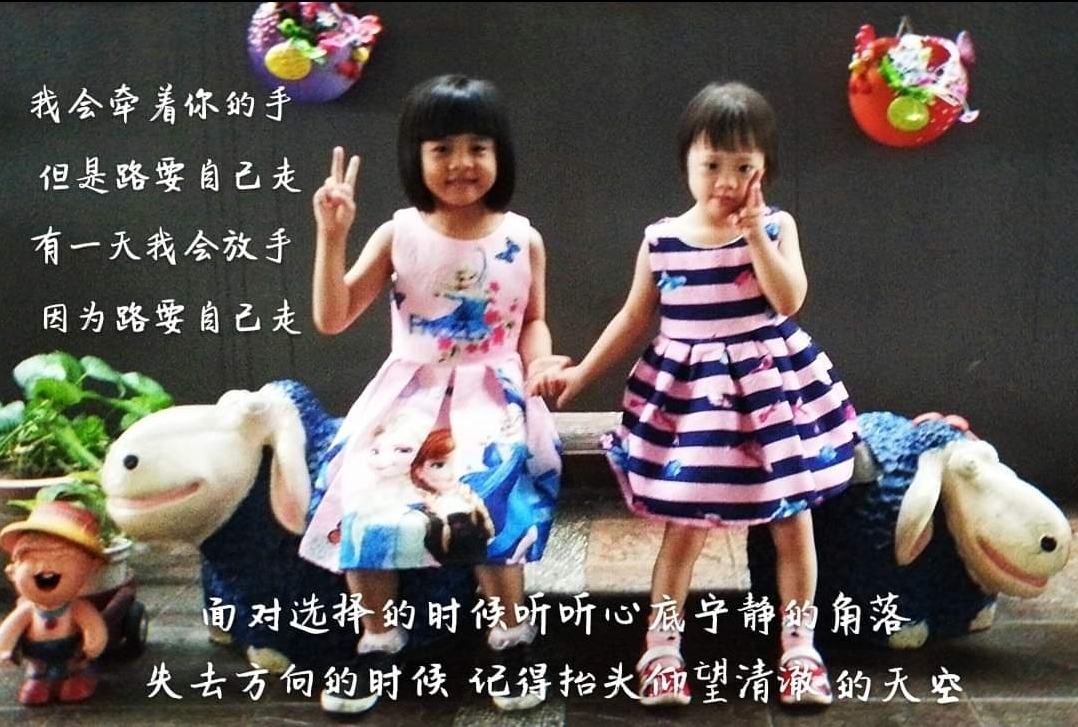 Samuelle and her beloved sister Danielle (Left).
Discussing the environment Samuelle grew up in, Wendy felt pleased especially having Danielle as Samuelle's elder sister. 
"Danielle, who is two years elder, is such a loving sister. She always understands what Samuelle wants, and sometimes I am even convinced that she knows Samuelle better than me or anyone else!" Wendy added while grinning.  
Wendy's happiest moment about Samuelle is that her family and friends accepted and treated her as a normal child. While sharing daily activities and happy moments on social media, she is grateful that everyone would show love and support for Samuelle. 
Even better, people get to know more about down syndrome and demolish the myth of it as a mental problem. As for me, having in-depth knowledge about down syndrome helps us to tear down the barrier and allow us to show our love and support to them.
This was clearly seen when Samuelle was enrolled in kindergarten. Everyone, including the principal and kids, treated her well. She is currently studying Standard 2 at PPKI Sek. Ren Chung Hwa with other students. 
Love is letting it go for free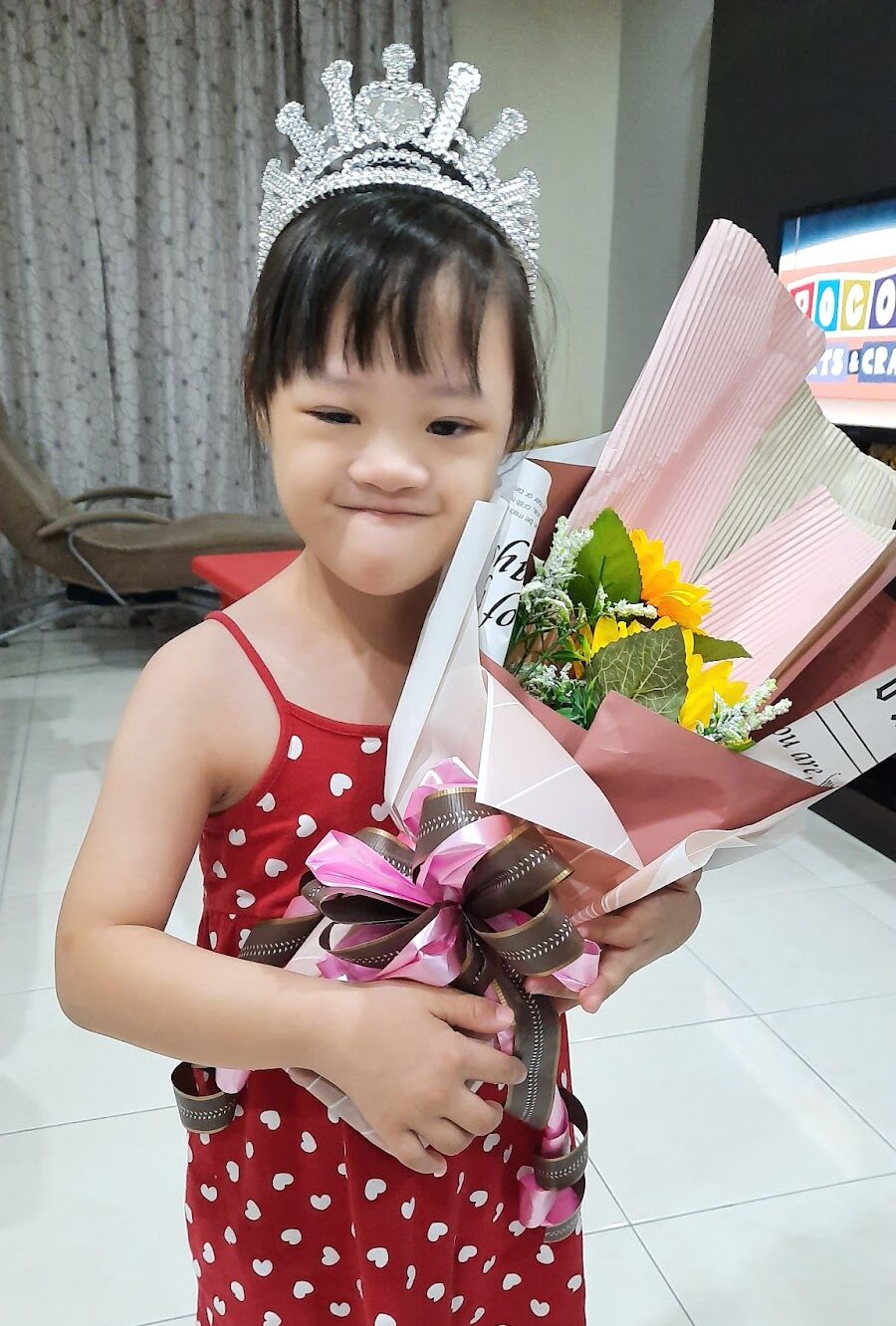 You laugh like a sunray, love you to the moon and to Saturn.
Wendy has no big grants but only wishes great health and happiness upon her youngest. I bet just like every parent out there, all we ever want for our children is true happiness in them and seeing the laughter on their faces. Children's laughter and freedom are the greatest symphonies for parents.
Before ending, Wendy wanted to say a few words to all the parents out there nurturing their children:
"If your children have their imperfections, instead of hiding them, you could expose your children to the world. Try changing your view of perspective! Look into their ability instead of their disability. Trust me, they will surprise you one day!"
Looking for more related article? Check them out here: