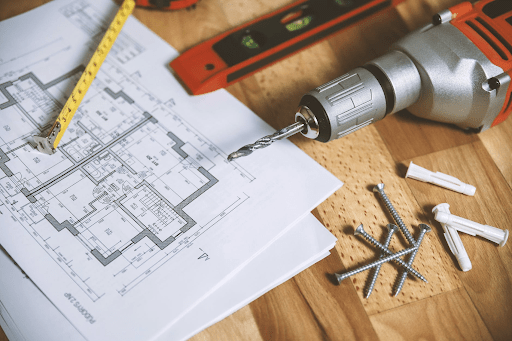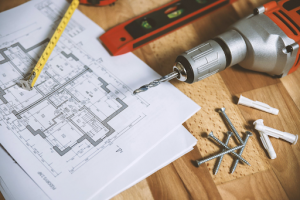 We know we speak for many when we say nothing will humble you as much as a task your favourite Youtuber labelled, "Easy DIY tricks for your home." And then when you try it, all hell breaks loose! 
You cannot make head or tail of what happened and are stuck in a sticky mess of glue, paint and other things you can't even mention. You're even worse off than when you started. The irony!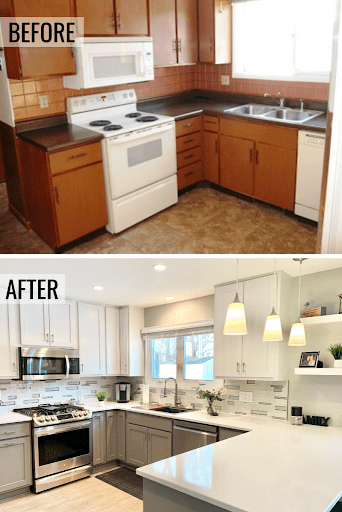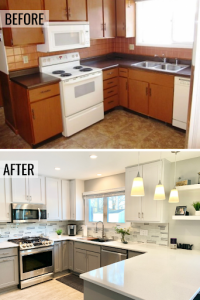 And you think to yourself, "There goes my budget, time and effort. WASTED!" You also kind of wish you had called professionals. Well, you are not alone. It's okay if space planning and interior designing isn't your forte at the moment. You learn as you go. 
Fortunately, there are talented interior designers who will guide you, step by step, into revamping your home to a point where Marie Kondo won't even ask if it sparks joy anymore, cause duh! Yes! Yes, it sparks joy! Loads of it!
Addicted 2 Decorating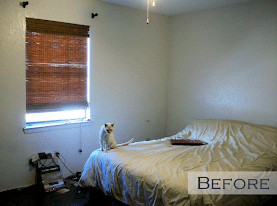 One of the chief culprits in any home that lacks organisation is clutter. It creates a messy look that can make cleaning futile unless you get rid of it. 
But that's easier said than done. We mean, others see clutter; we see precious items that we cannot let go of. Tomayto, tomahto, to each their own right? And yet, at the same time, it is something we cannot entirely ignore, like the picture above us, for instance. Even the cat looks concerned.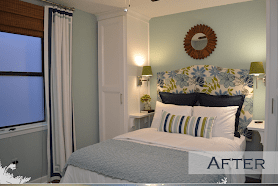 Sometimes, shelves do not always save the day, especially if your home is similar to the room above. Clutter is not the problem. Lighting is. 
Though often overlooked, light plays a vital role in uplifting a place. Even the smallest ones, which is what Mandi from Vintage Revivals did when revamping her mother-in-law's living room.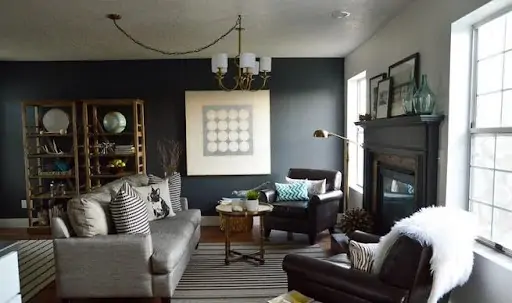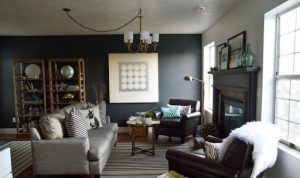 She said, "Let there be light," and tore down the wall that separated the living room and the kitchen, thus creating more space. Additional alterations included repainting the room to give a livelier look, adding stunning statement pieces and furniture with a lot of character. 
Mandi also added a bit of colour pops; little hues of blues, whites and greens for that extra pizzaz cause why not?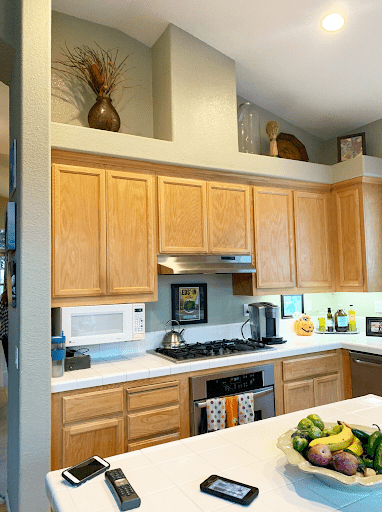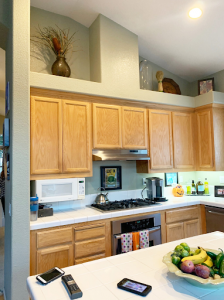 If pictures could talk, this one is screaming, "Sunday afternoon at grandmother's house!" 
It looks like crocheted doilies hanging on anything that has a surface area, toilets included. It sounds like TV blasting with grandpa watching a football match. Smells like chicken slowly roasting in the oven. And tastes like candies from the Grandmothers. Association that only they knew about.
It's definitely something phenomenal if your home is able to raise waves of nostalgia to anyone who sees it but to hear, "You have the same kitchen as my grandmother!" When you are 30- uh no! Not so much! 
This is why Centsational Style, aka Kate Riley, was asked to help transform this 1990s kitchen into a gorgeous dream!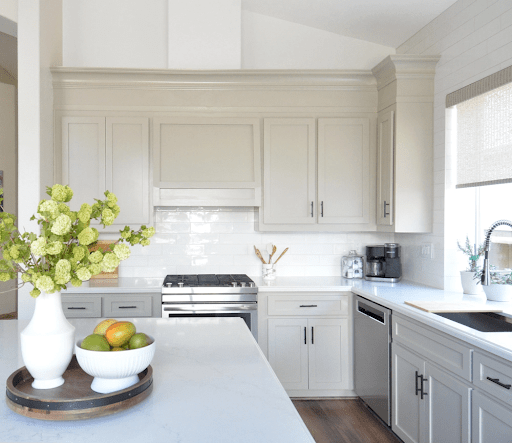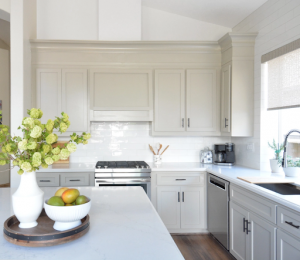 With a magical hand, Kate repainted the cabinets to a dazzling white and replaced the walls with white tiles and the countertop with solid quartz. 
Kate also shared on her website that the secret for this radical change was in the detailing. Adding handles to the cabinets and statement pieces across the kitchen gives it a whole look that many will find irresistible.
Brick by brick
We know how it feels when you finally put your mind to revamping a room, furniture piece or just anything in general. The excitement, confidence and hope for the final outcome. 
Sadly, our skills may not always match our confidence, and our patience may waver during the process. It's okay; take it easy. Rome was not built in a single day. Most interior designers did not start as pros, but with time, they got better. Maybe you have a Billy Baldwin in you! Keep learning, keep trying and don't give up!