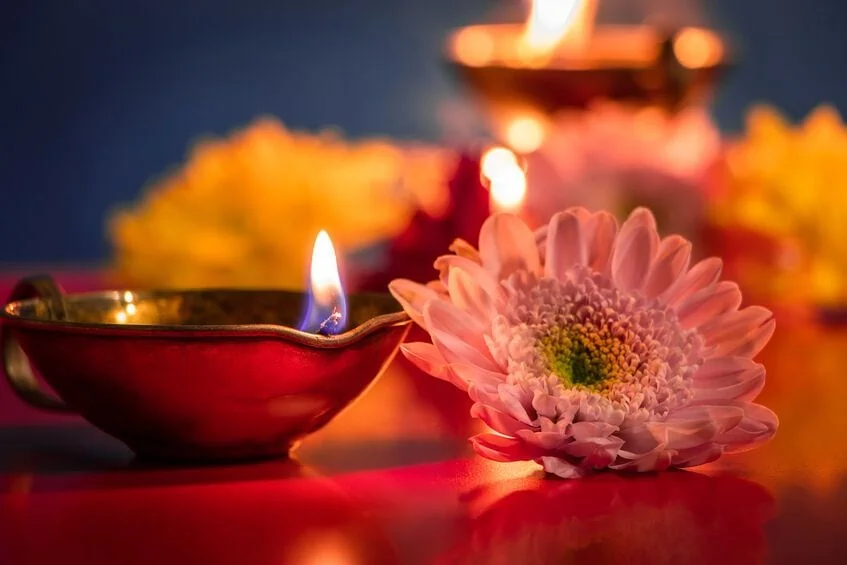 Love, Light, and Laughter. Photo Source: The Star
Indulge in cherished moments of joy, simplicity, and love this Deepavali.
Deepavali, the Festival of Lights, is a time of immense joy and togetherness. 
Personally, I cherish Deepavali for countless reasons, with the most profound one being the occasion when my entire family reunites under one roof. The warmth of being encircled by loved ones, sharing stories, laughter, and boundless joy is profoundly comforting. 
This year marks the third Deepavali without my beloved mom and grandmother, who have since passed away. Much has changed, and I find myself reminiscing about the traditions they held close to their hearts.
Back when my mother was with us, she was the first to wake up early in the morning, initiating all the necessary preparations. From cooking delicious meals to keeping the house immaculate, she dedicated her entire day to making Deepavali truly special. My grandmother played an equally pivotal role. They both invested countless hours in the kitchen, crafting hearty dishes and sweets.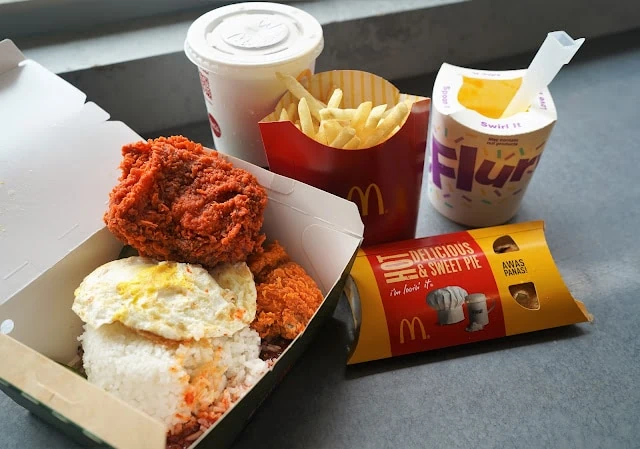 Mandatory trip to Macdonald's after visiting the temple. Photo Source: Malaysian Foodie
I, on the other hand, eagerly anticipated wearing beautiful clothes, visiting the temple as a family, and our cherished trip to McDonald's after the morning rituals. This was a tradition that my mother had initiated, followed by a family movie night. Many of these traditions revolved around my mother and grandmother, and celebrating without them evokes a longing for their presence.
Today, without them, the responsibilities have shifted onto my shoulders, which has completely transformed my perspective on Deepavali. 
I was always the one on the receiving end of the joy that Deepavali brought, never the one generating it. I didn't have many responsibilities. Even if my mom asked for my help, it was usually for simple tasks. After completing them, I would go back to doing the things I enjoyed most during Deepavali – indulging in good food and spending time with family. 
Looking back, I realise I took many things for granted. 
I didn't have to worry about shopping for decorations, planning the menu, or thinking about how to cook the special dishes. None of it concerned me. Of course, I would assist my mom, but I didn't truly understand the amount of thought and effort that went into the festive season until it all fell on my shoulders.
I'm still excited about Deepavali, but I've come to appreciate the extensive to-do list that needs to be managed. There are many things to think about – the food, the prayers for our ancestors before Deepavali, and the thorough house cleaning. 
It's true what they say – you can't fully understand what goes on in someone's head until you've walked in their shoes. 
What I find most incredible is that despite the heavy workload during these festive seasons, I never once saw my mom complain. She genuinely loved cooking for people. She spent countless hours in the kitchen, and she didn't mind it one bit. 
I'm certain she inherited this passion from my grandmother, who shared the same love for serving her family. Although the customary nagging was always there. But what is Deepavali without their loving nagging? I wish I could hear it again.
I recall a specific scenario when she tried out a new dish and offered it to me and my sister to taste, eagerly awaiting our feedback. 
I miss it all – her witty banter, her laughter, her hugs, and her mere presence. 
Ever since my mother passed away, my aunties willingly took on her role. Even though there were tasks I had to manage myself, they supported me in every way. Sadly, one of my aunties is already on her way across another country due to work commitments, and she won't be with us for Deepavali. 
Deepavali won't be the same without her as she is essentially a mirror image of my mom. I see her as the pillar that holds the family together, continuing the role that my mom once played. Her absence during Deepavali will undoubtedly leave a void.
While it saddens me to celebrate without my mother, grandmother, and aunt in another country, I believe they'd want us to find joy in the season's essence of togetherness. I'll be celebrating Deepavali with my other aunties and sister, creating new memories that reflect the festive spirit and cherish family bonds.
Deepavali, as far as I remember, has always been celebrated at home with my family. We have never embarked on extravagant vacations or grand adventures during this festival. I never felt the need to, as all I look forward to is spending time with everyone. I love my big, loud family, and yes, we are a very loud family. 
The laughing until our bellies hurt, is honestly what I look forward to every Deepavali. Of course, the good food is delightful, but most importantly, it's the company. 
What is Deepavali if not shared with the rest of your family members?
So, don't forget to embrace the joy in simplicity this Deepavali brings, cherish the love of family, the taste of home-cooked meals, and the warmth of togetherness. 
It's the simple moments of togetherness and love that make Deepavali truly special.
May the Festival of Lights bring you peace, happiness and joy. 
Happy Deepavali beautiful people! 
Click the link below for more awe-inspiring content!
THE MOST EID-CITING CELEBRATION: THEN AND NOW