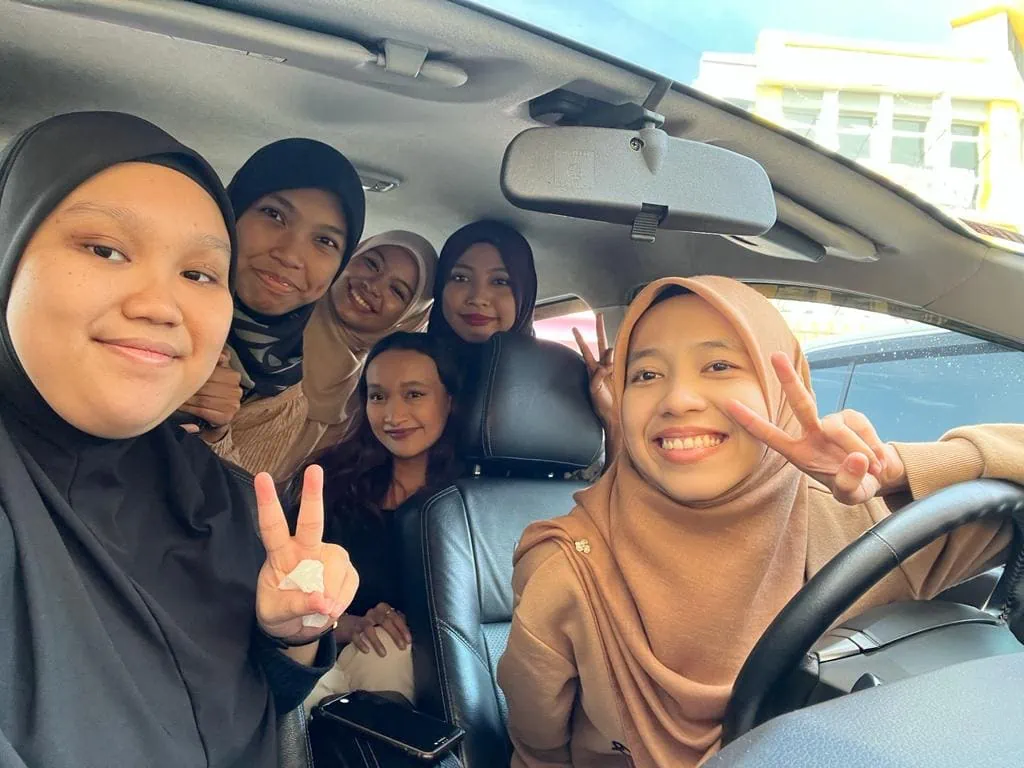 Our recent pictures after not seeing each other for 2 years.
Home is not boxed into a single traditional nuclear family concepts

Support structures come in all shapes and forms. What truly matters is how it helps you go through tough times

At the end of the day what truly matters is not blood but the bonds and relations that develop over time.
My family is a disaster. And I could never call it a home. When people write about what is home to them, it is all about families, and how loving their moms are. But it was never the case for me. Instead, when I think of home, I think of the amazing friendship that has been my rock for more than 14 years. 
You see, I didn't have the most conventional upbringing. My family life was far from perfect, had no say at home and most of the time, I had to conceal all of my feelings. It wouldn't matter in that household of mine. That's when I turned to something truly special—the unwavering support of my friends. They became my refuge, my haven in a world that often felt chaotic and uncertain. 
As I was growing up, living with my family felt like hell to me. Plus, the absence of a strong parental figure in my life made me feel like I was not worth a pair of loving parents. Simply said, I did not have the greatest childhood. 
Up until I met my friends. The 14-year journey of friendship did not start with all of us being friends since babies or such. It all started with being a deskmate with a kid at primary school to us slowly growing and building friendships to high school up till now. I'm not gonna tell you all the details though. Maybe if I decide to write a book about it one day. Only if people wanna read it, of course.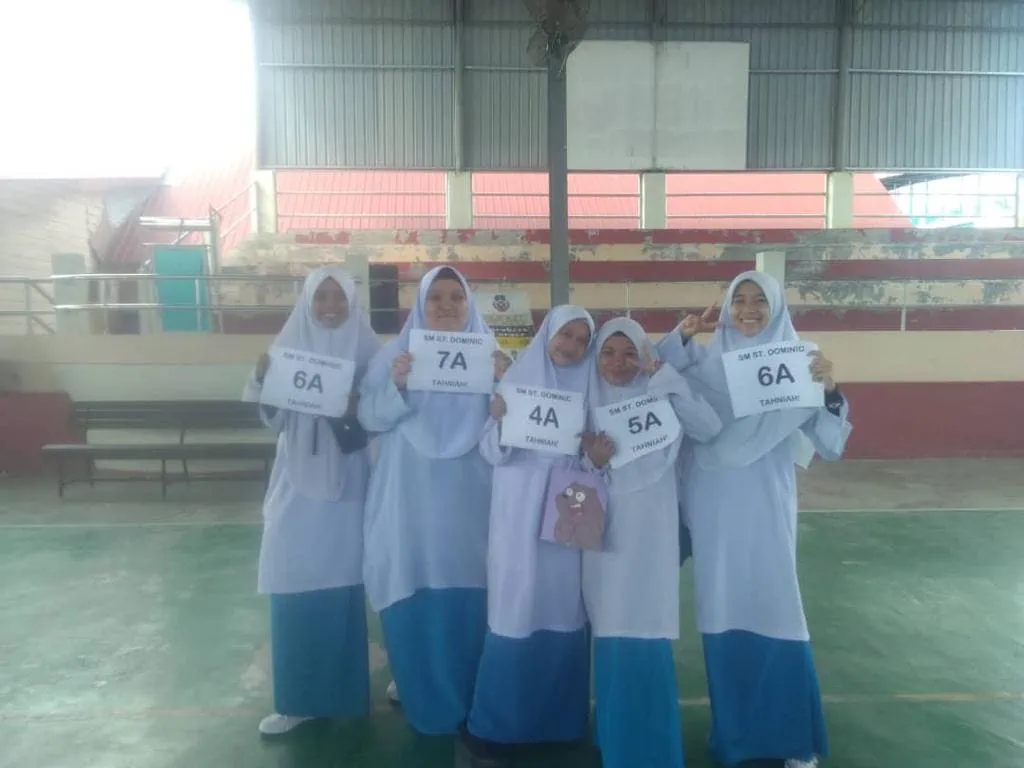 Cherishing our last high school day together. The one in the middle is me!
The reason why my friends are my home is simple. They gave me the love and comfort I never had. Yes, maybe it sounds cliche to you but only I know how much I've been through with my family. 
My friends not only decided to become friends, but their family became my second family too. When people find comfort in their own family, I find mine in my friends'. 
Imagine being at a school's parents-children motivational talk for SPM, and you find yourself all alone, without anyone by your side. You see the other kids shedding tears and embracing their parents, but you couldn't cry because your own parents weren't there for you. It was a lonely moment.
Then, something beautiful happened. My friend's mom approached me and gave me a warm, comforting hug. That's when the tears finally fell. At that moment, I couldn't quite define my emotions. Was I sad? I wasn't sure. Angry, maybe? Grateful? Yes, most definitely. What I did know, without a doubt, was that I wasn't alone. I had my girls by my side.
What truly amazes me is how loyal and reliable my friends can be. Sure, there are always hurdles in a friendship, one or two fights here and there.  We had fights where we wouldn't talk for days too. But never once we had the thought of breaking the friendship. We joke about it sometimes like when we get bored of seeing each other's faces after long hours of hanging out. How could we end it, we are bound to each other forever. Like the promise we have made together, "sign ourselves up to old folks home if we are not married by age 40."
There are just so many memories made together with these people. And so many stories were shared.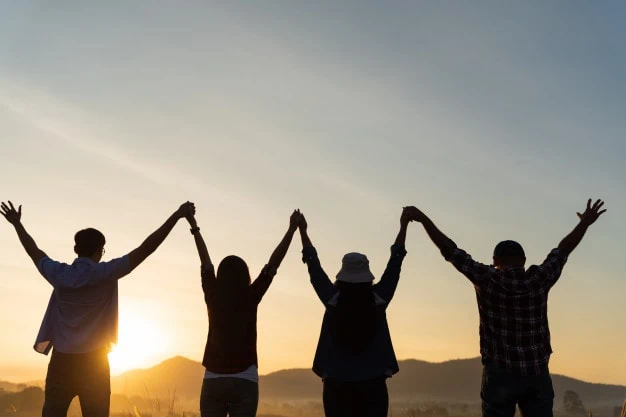 Friends should support each other! Photo source: houseofpeaceclub
Apart from me, my friends also have their struggles in life. But that's what being friends is for. We support each other through everything. Be strong for everyone. Never once have I heard any of us complain about having to help out or listen to the non-stop dramas. In fact, we have created many dark jokes, giving us our own "If you know, you know" things. 
And mine is always my friends calling my life story a Sinetron series akin to "Safa dan Marwah" every time I have something new going on with my "oh-so-perfect" family.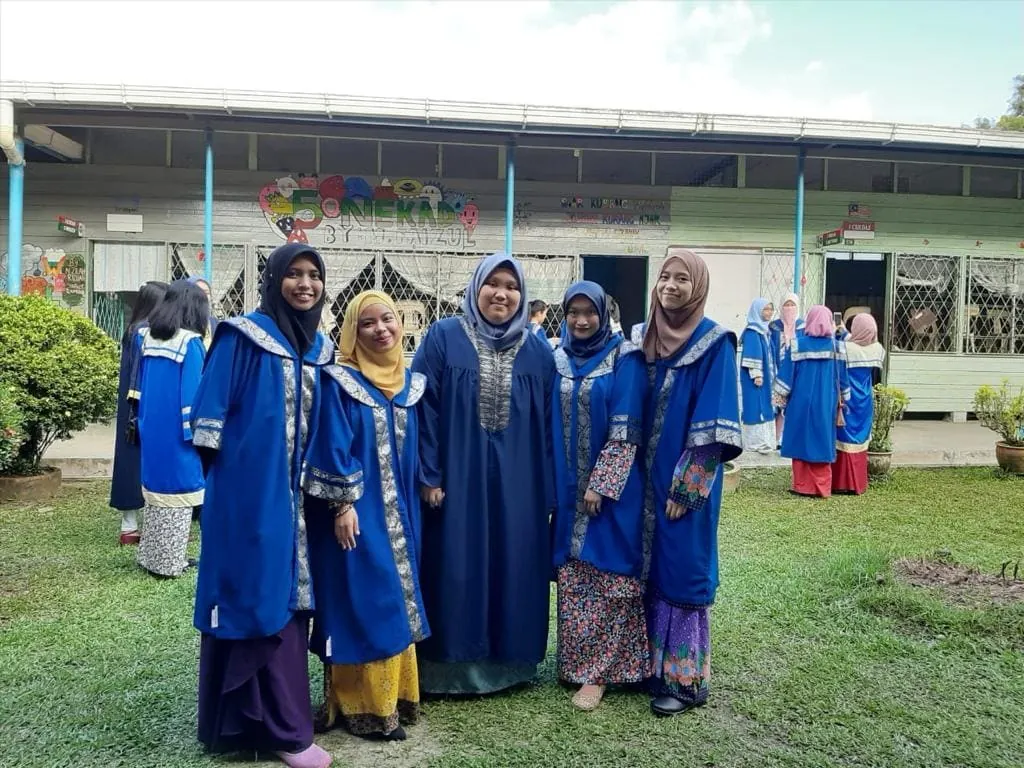 Our first robe  together, and most definitely not the last
And while this friendship has been my sunshine on my cloudy day, I'm also a paranoid girl. I mean, the mere thought of losing it someday totally scares me. "What if they suddenly decide they can't stand me anymore? Or maybe I'm just dreaming, and it's all going to disappear? I can't bear the idea of losing them!" These thoughts send shivers down my spine, I tell you. Personally, I know I'll always stick with them no matter what. Even now with having a partner, I still run to my friends for comfort and of course gossip. No one understands a woman better than her best friends. 
This friendship has shown me that not all friendships are cut from the same cloth. For someone who considers herself a social butterfly, I have made quite many connections and even made few friends. However, none of them even comes close to the 14-year bond I share with my best friends. And it has opened my eyes to the incredible power of human connection. It taught me that 'home' can be found in the hearts of others, and that there is still love out there for me even if it's not from my own family. It has shown me that love can come from unexpected places.
At the end of the day, these are the people I want to be stuck with for the long haul. I'm talking about sharing every tiny detail of life with them, from the itty-bitty to the grandiose. Although we are physically separated now that everyone is living their adulthood, I can hardly contain my excitement about more wild adventures and surprises life has in store for our friendship. I wouldn't trade this bond for anything in the world, and I'm pretty sure they feel the same way. 
Now, I get it, you might read this and think, 'Okay, this person is going overboard with their love for their friends.' But don't just take my word for it—ask them! Ask any of us, and they'll tell you how much this bond means to every one of us. And here's to hoping that everyone gets to taste the magic of a friendship as strong and unbreakable as ours!
Click the link below for more content like this!
HOME SHOWS ITSELF IN THE FORM OF LOVE