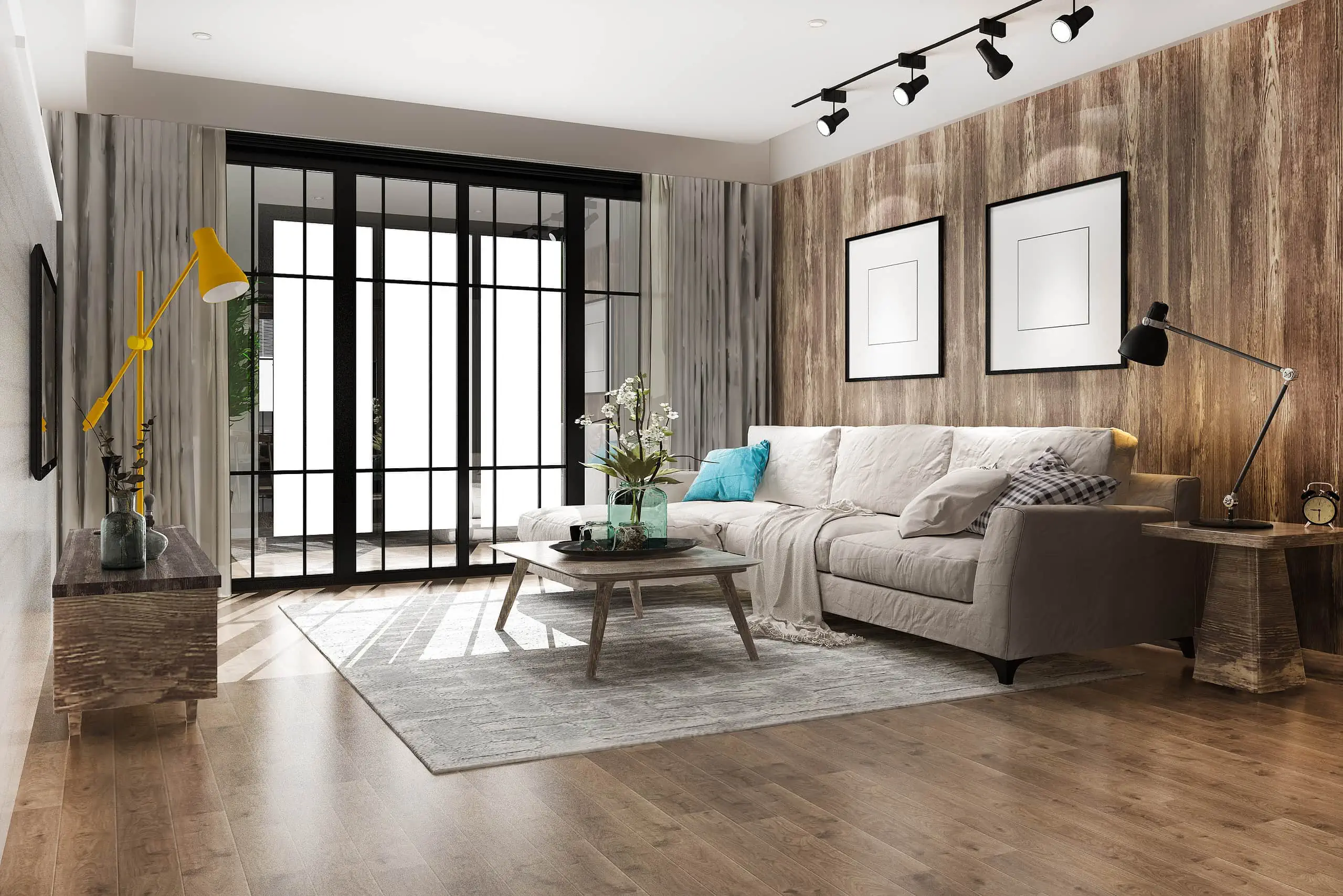 Home interior is like the soul of the house. Photo Source: Freepik
Get to know five top interior designers in Klang Valley that you'll need for your home.
What is the first thing that you see when you enter a room? The people? Lightings in the room? Or the hues, perhaps? For me, it would be the interior of that room. Since I was young, I have always loved watching Vouge's "73 Questions with.." on YouTube. I love how celebrities would give a tour of their houses, and goodness, it mesmerises me so much how beautiful the interiors are! Since then, I have developed an appreciation for interior design. I would go on Pinterest to look up room inspos for my dream home.

And you might be thinking, "Oh, this girl wants to be an interior designer." Nope. I admit that I am not an artistic person. I don't have the eye to design my own home. But what's the big fuss? Malaysia is gifted with numbers of brilliant and professional interior designers who can help me bring my vision to life.
Apart from getting ideas for what my house will look like, I have also been researching the top interior designers I can work with. Each of them is unique, owning their respective styles, and you might have encountered their works of art before!
So buckle up, and let me bring you to meet the maestros of the jaw-dropping interiors and learn what sets them apart as elite designers.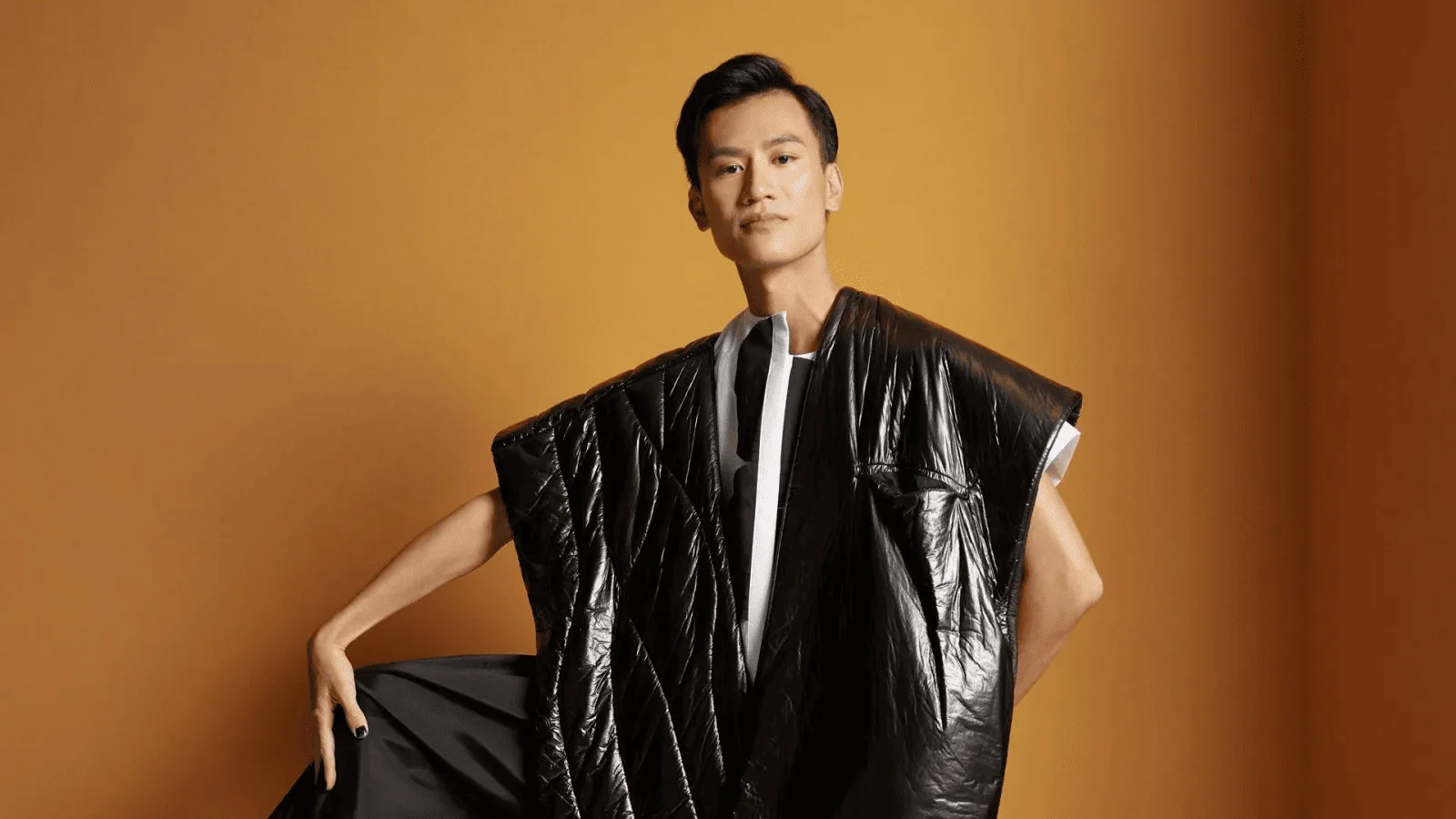 The Sims-born designer, Adrien Kent. Photo Source: Lifestyle Asia Hong Kong
Adrien Ritzal, synonymously called by his brand name, Adrian Kent is one of the great interior designers I admire. Along with his business partner Suek Mei, he is the mastermind of Studio Kanta, a local design house responsible for many amazing Instagrammable interior designs.

Adrien Kent started his journey in interior designing when his interest in the field bloomed after playing countless hours of The Sims. Which is rather unusual because I am currently playing The Sims 4, too, but why have I not gained the same talent? Hmm, it's probably because he has the natural talent for it.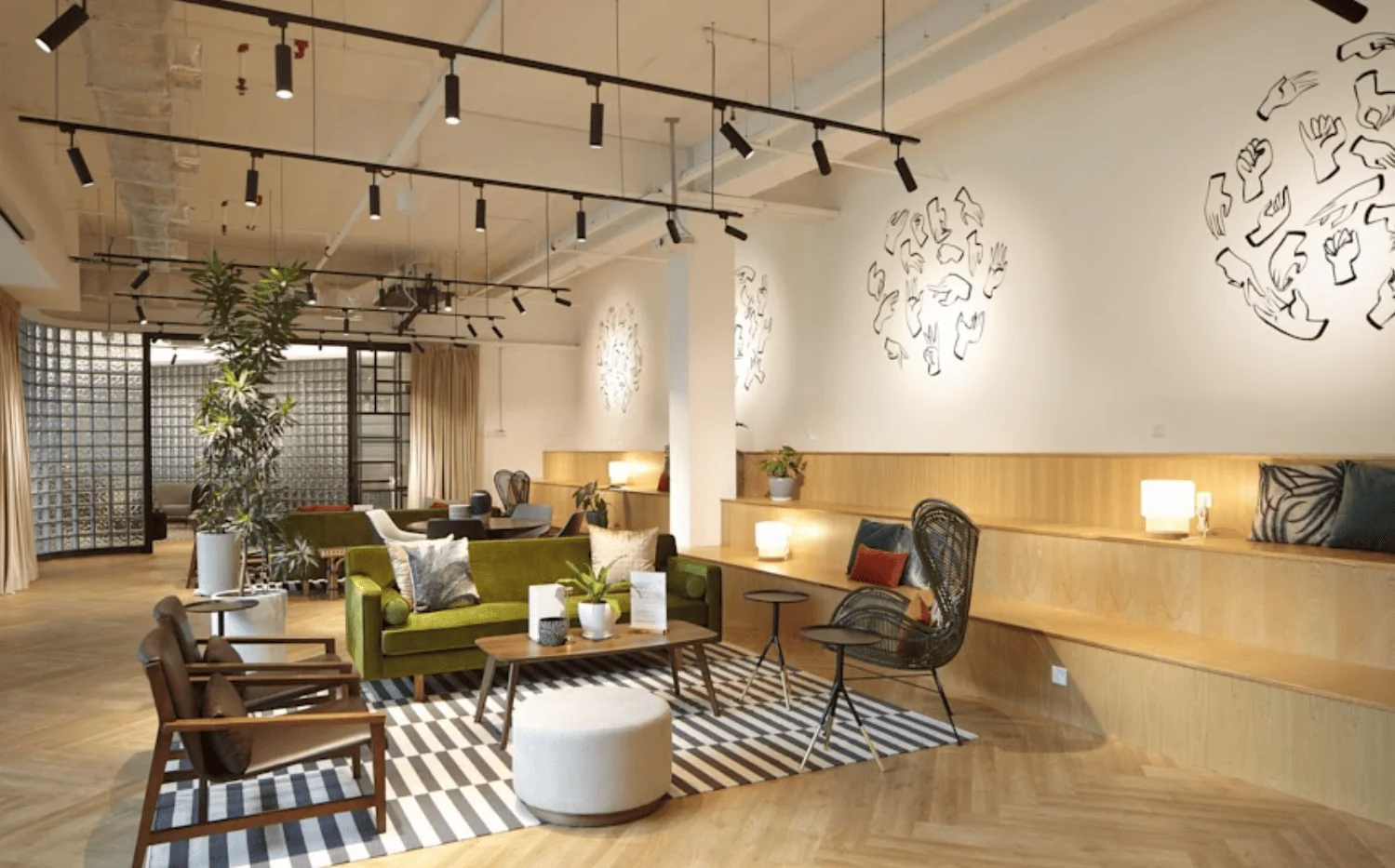 Productive living in the minimalist realm, Common Ground. Photo Source: Studio Kanta
Among his proudest creations was Common Ground, Malaysia's first largest co-working space, including its other outlets in Bangkok and Manila. Studio Kanta is also the designer behind familiar brands you have seen, such as Tudung People, Minimalist Lab and even Gula Creamery! Yes, the dessert shop every sweet tooth loves!
And what do these places have in common? That's right, minimalism. Adrien Kent's design gravitated towards more of a minimalist and sleek approach. He also loves to incorporate soft colour palettes, as well as natural and organic forms, into every design.
From my personal experience visiting Tudung People and the Minimalist Lab during one of my shopping sprees, I have to say that the aesthetics of these places are quite pleasing to the eye. The design's attention to detail is outstanding. Everything, from the structure to the selection of accessories, seems to have been carefully planned to produce a unified and aesthetically pleasing whole, making every time you spend in the store a pleasure.
2/ Jun Ong & Kyle E Yon, POW Ideas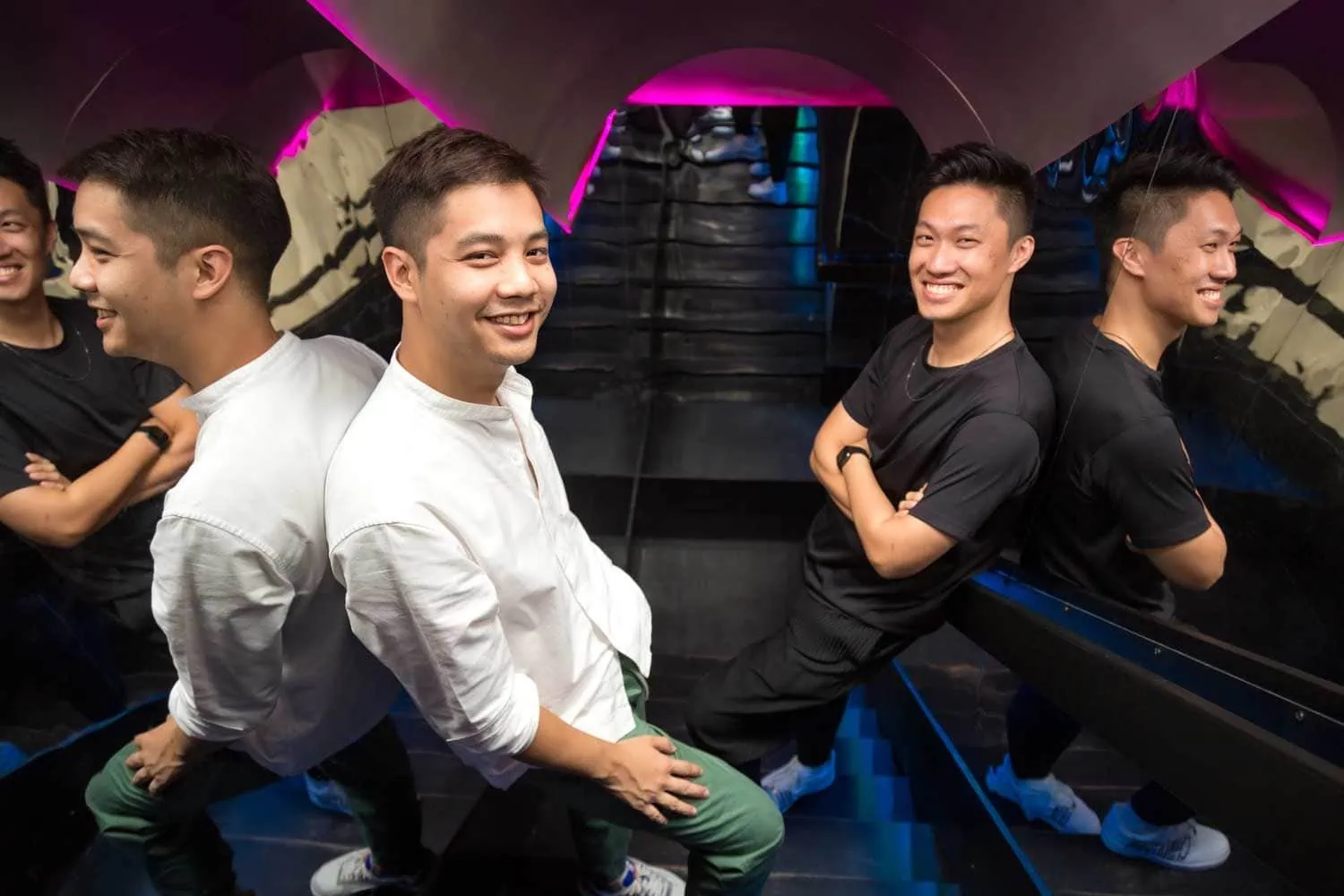 Eligible bachelors with "pow" talents, Jun Ong & Kyle E Yon. Photo Source: Tatler Asia
If you're a design aficionado or a newborn interior designer seeking inspiration, Jun Ong and Kyle E Yon are the dynamic duo you need to know. These talented gentlemen, who both have, respectively trained as architects in Melbourne and London, had brought a fresh view into the world of interior design.
While Jun specialises in artistic lighting, Kyle's forte lies in landscape design. Together, they joined forces and founded POW Ideas in 2015, now known as an influential design firm responsible for 80 extraordinary projects.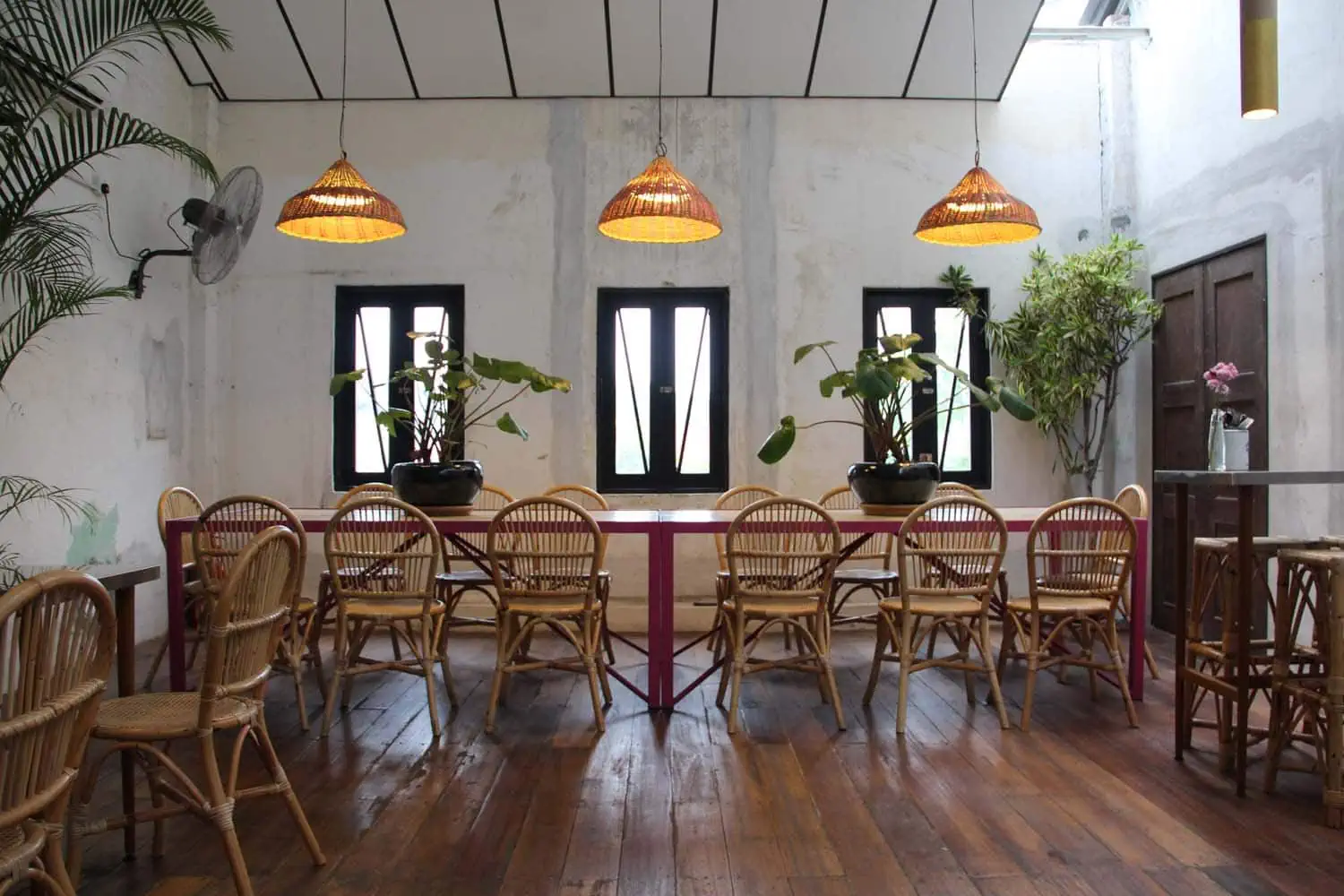 Symphony of culture in the walls of creativity, Merchant's Lane. Photo Source: POW Ideas
Their first completed project was Merchant's Lane in Chinatown KL, a prime example of their skill at revitalising areas with deep cultural and historical roots. This picturesque restaurant was ingeniously built on the foundations of an old brothel.
Jun and Kyle's portfolio shows their adaptability to a wide variety of design approaches. Their projects range from the stunning simplicity of Merchant's Lane to the groundbreaking avant-garde innovation of Gerai Tai Tai, a work that made them the first architects to showcase their creations at the 58th Venice Biennale 2019 in Italy.
From what I had seen when I explored POW Ideas' website, each of their projects is different from one another. For instance, their Merchant's Lane and Wildflower projects are rich in cultural sentiments that fit their location in Chinatown. The Swimming Club of the KL Journal Hotel is something you would see in Hollywood movies, perhaps like..the Barbie Movie. It also reminds me of the swimming pool at Beverly Hills Hotel, California.
These two designs demonstrate the diversity in Jun and Kyle's approach. It highlights their passion and commitment towards producing various design methods that suit their clients' tastes.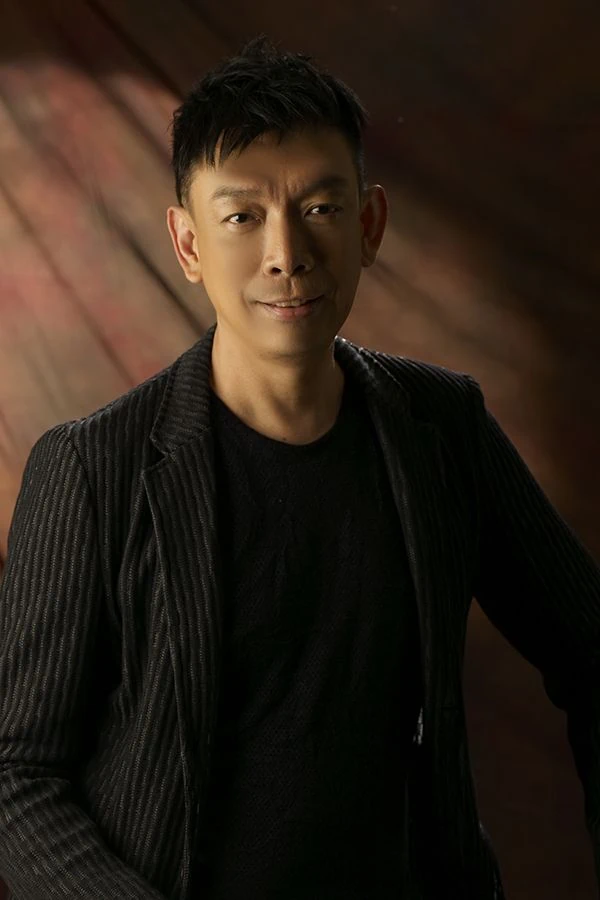 The hand of Midas in the interior world, Raymond Lee Photo Source: Tatler Asia
If you're planning to become like those people in Crazy Rich Asians, you'd want to have a house that fits the luxury vibe of your life. And, of course, you'll need a professional interior designer with years of experience to design your home. Well, Raymond Lee is the perfect guy for you!
Ever since growing up in a Peranakan household in Malacca, Raymond had a tremendous love for art and design. His interior designing life started when he moved into a house in Bangsar, Kuala Lumpur, after getting a job in an advertising company. His home was an extension of his passion for design; he had it furnished and adorned in his style. Slowly, he started to take paid commissions to design other people's homes before being appointed Art Consultant for The Westin Kuala Lumpur.
Today, he is an A-list interior designer who works on luxurious homes for the high-profiles, including businessmen and celebrities. He's also the owner of Xceptional Interiors, which produced exceptional designs, including Duta Tropika, Kiaraville, and Inara Bangsar Hill.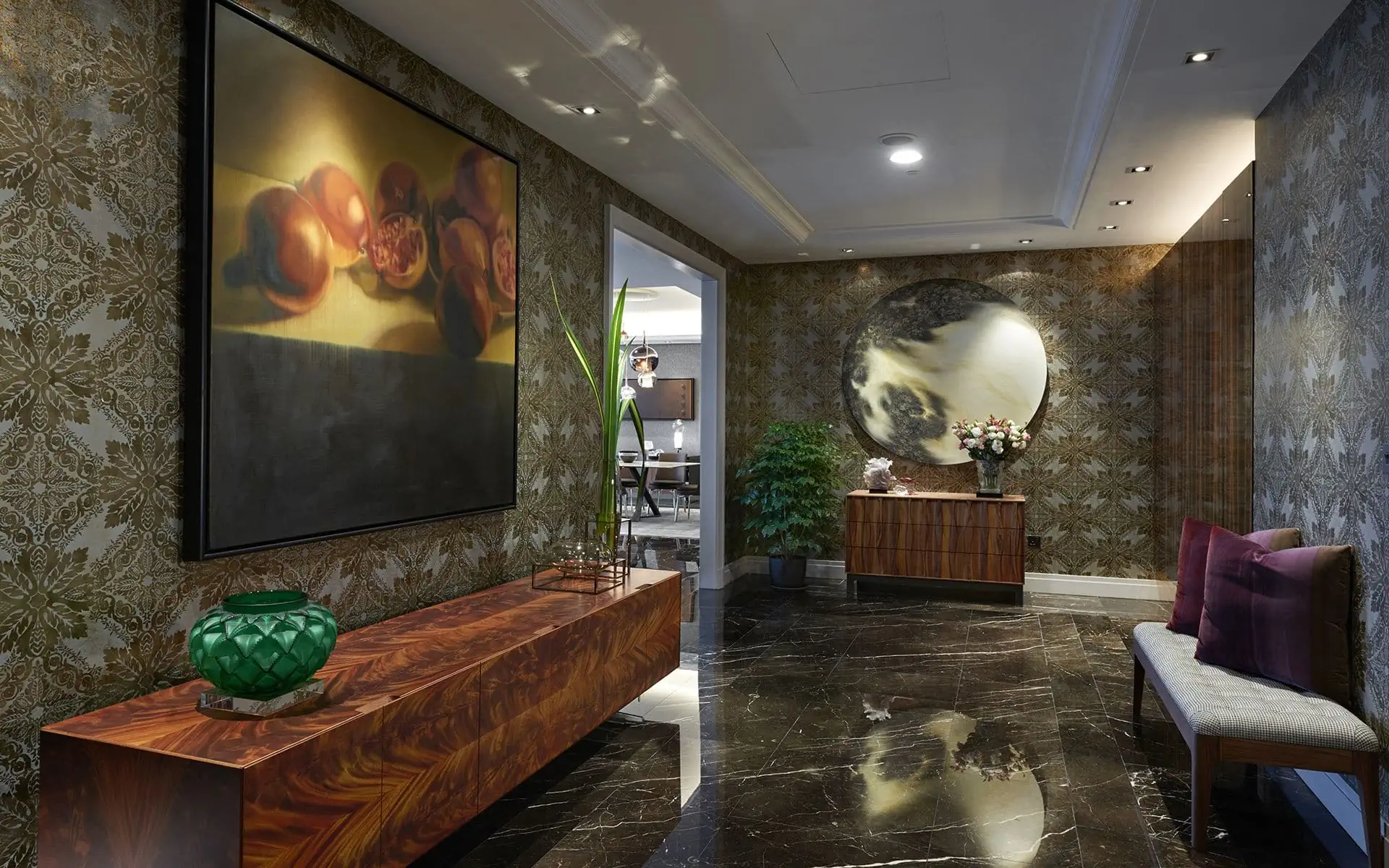 The timeless elegance of St.Regis The Residence. Photo Source: Tatler Asia
For people like Raymond Lee, travelling is not just a holiday. His trips around the globe mean exploring the world, finding inspiration and admiring the work of renowned architects worldwide.
This sought-after designer gravitates his style towards a more contemporary design and modern architecture. Take, for example, his impressive work on the St.Regis The Residence, where he skillfully combined luxury and glam. It's no surprise that high-profile individuals seek him as their creative visionary.
There is more to his work than just its visual value; it's also the timeless quality that draws in clients. His designs are more than just trends but rather enduring classics. They are built to last through the ebb and flow of fashion and taste, making them heirlooms for future generations to enjoy.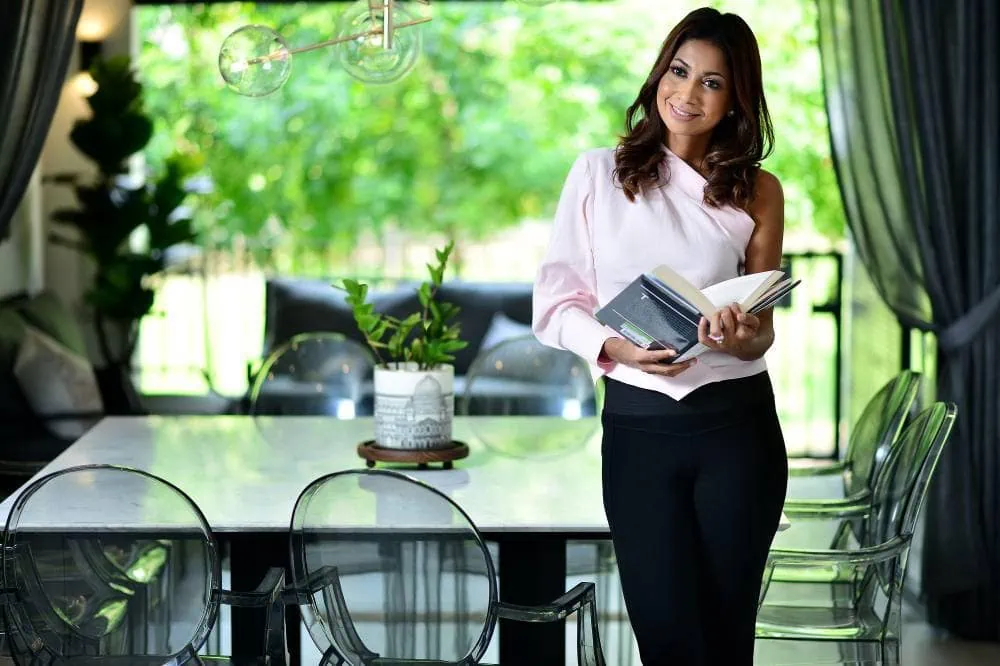 Beauty with brain, Shini Raman Photo Source: Nona
As a young adult, seeing women with big careers inspired me to be just like them. One woman in particular has my heart when it comes to her work in interior design. Shini Raman is an extraordinary 46-year-old woman who has been in the industry for almost a decade.
Her career took off after customers at her nail salon praised her for the decorations she did herself. The praises continued after she published 'before' and 'after' images of her parents' remodelled house. She was then flooded with messages from individuals who thought she was an interior designer.
The praise she received became the inspiration for her to start her own interior design firm, VSQ Interiors. Since then, the company has become a powerhouse in the interior design industry, earning her a reputation as one of the leading figures in the sector.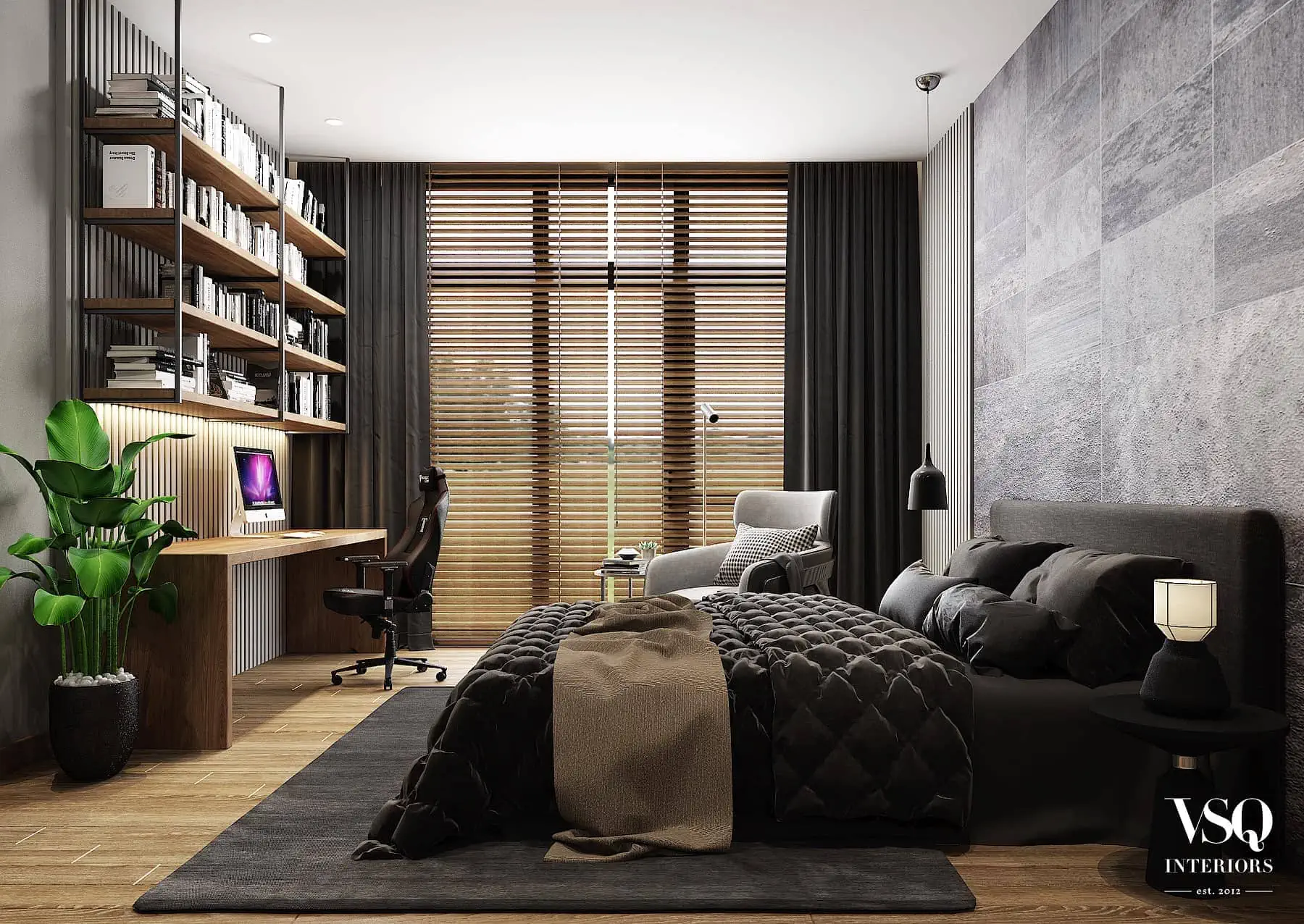 Quiet minimalism and loud luxe combined. Photo Source: Facebook VSQ Interiors
Shini Raman's name as an interior designer is particularly known in the realm of residential spaces, with a keen focus on projects like Elmina Valley, Arte Mont Kiara and Eco Sanctuary. Her ability to combine minimalist and luxurious elements into her design is something that I greatly respect. It's an aesthetic that speaks to me, and I'd love to incorporate its principle into my own house.
Shini also has a unique knack for blending urban and contemporary themes into her designs, creating spaces that feel both modern and cosy. Her creativity playing with muted tones and plenty of lights also gives an ethereal quality to her project, which makes them more than simply visually pleasing; they are inviting too.
Simply put, it's a combination of my three favourite design styles; minimalism, elegance and functionality. Having the pleasure of residing in a room she has built, where every element has been carefully thought to produce a tranquil ambience, is something that I can only dream about.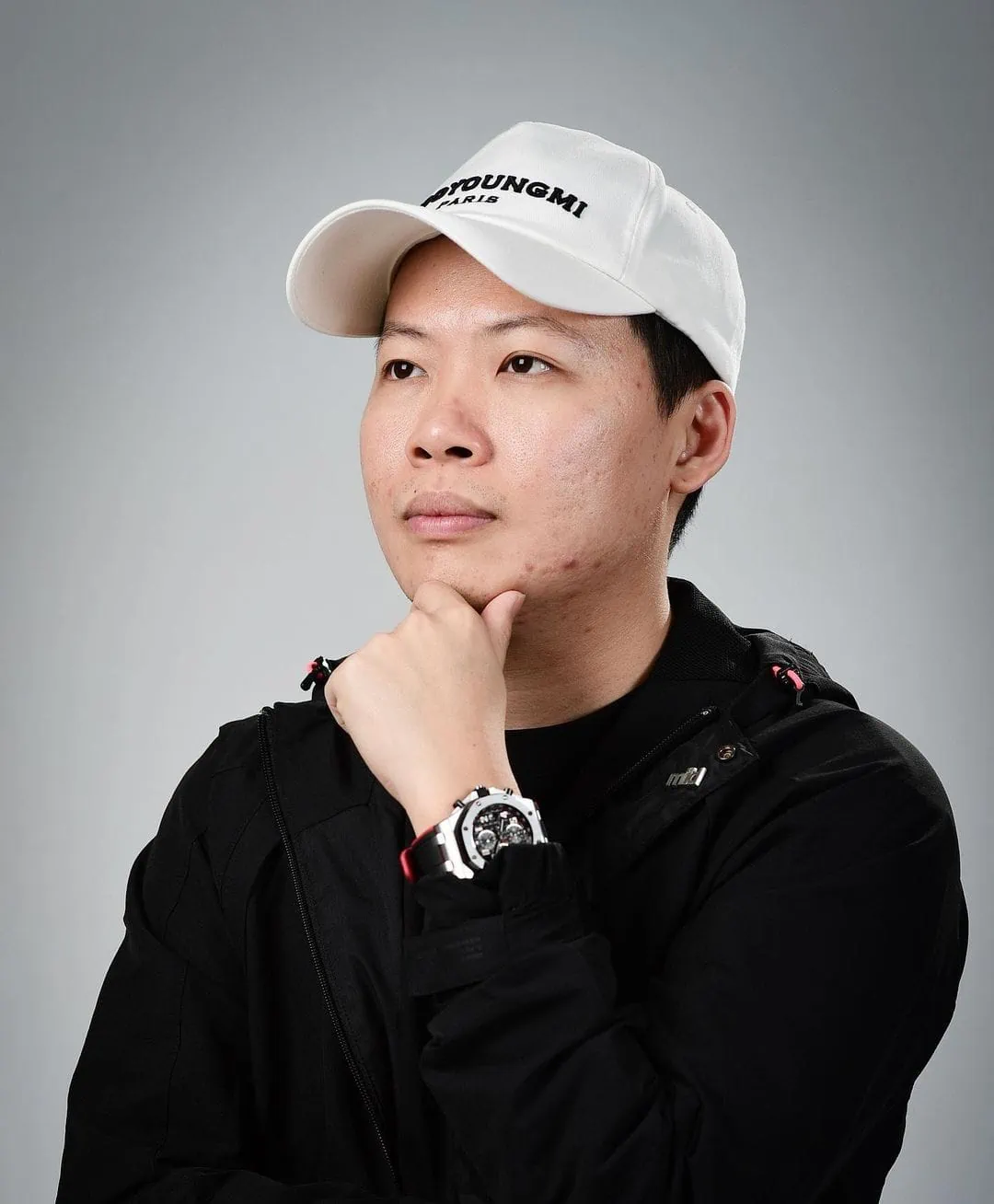 The award-winning champion, Matthew Lim Photo Source: Instagram Matthew Lim
Reading the story of Matthew Lim moved my heart so much with how incredible his journey is in becoming a widely known interior designer. Raised by a lorry driver father, and tailor mom, young Matthew had always loved sketching and drawing during his pastimes. His talent was first recognised by his art teacher, who encouraged him to pursue the path of interior design.
During his college years, Matthew had taken freelancing jobs with local interior design companies to chip in to pay his tuition fees. The tough work he's done paid off after graduating first class honour and becoming the winner of the Asian Young Designer Awards (AYDA) in 2012.
A number of years and a multitude of more accomplishments later, he is now he founder of Matthew Lim Associates, a prestigious interior designing firm that has won numerous awards.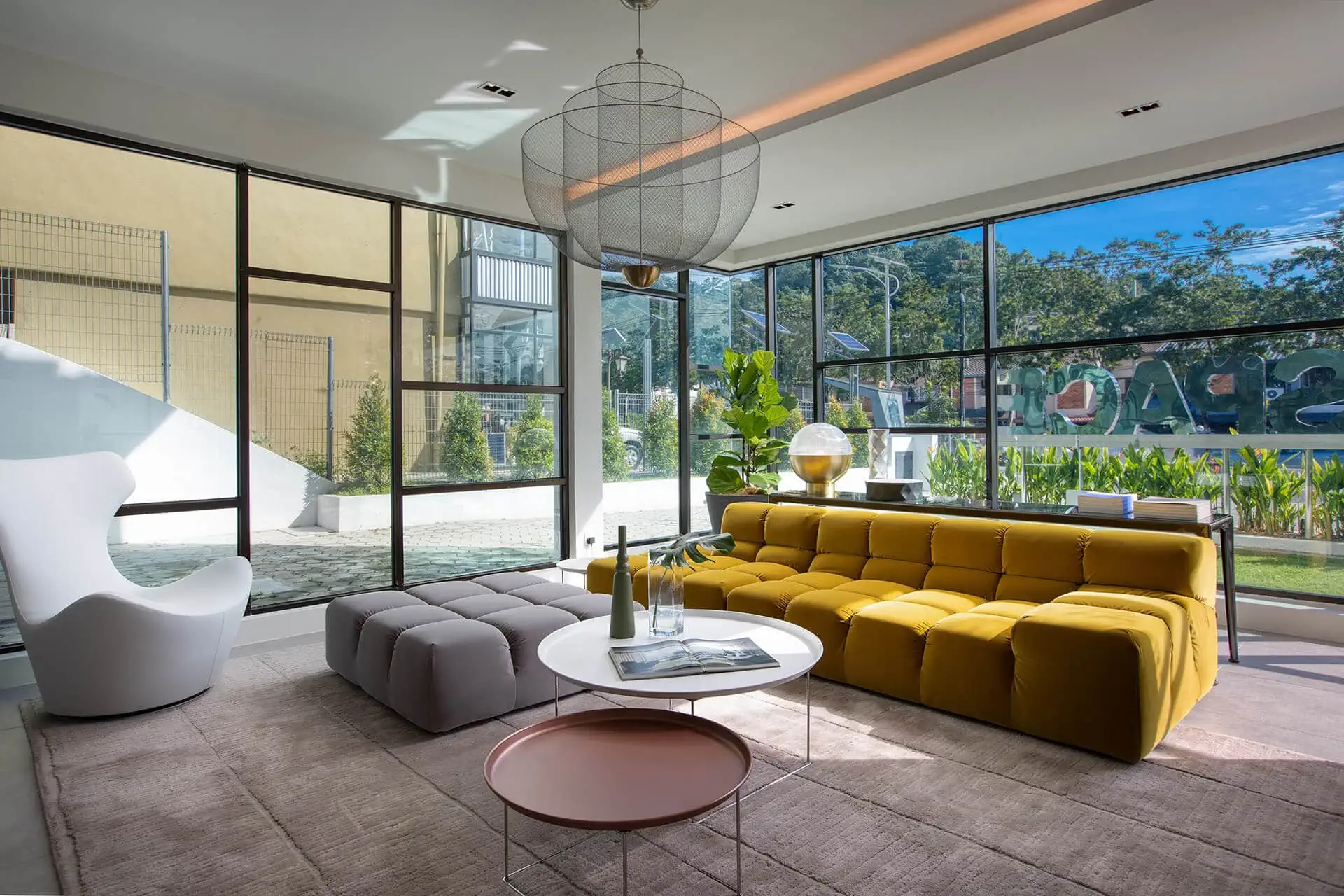 Power play of spaces and details, SPACE Furniture Showroom. Photo Source: Matthew Lim Associates
Some of Matthew Lim's projects that you might have seen include Santan (Mid Valley Mall), San Francisco Coffee (KLGateway Mall and Aeon Mall), and Tealive (KLIA2 and Vietnam) and Matthew had also done a number of larger projects such as The Mansion Residence and the SPACE Furniture Showroom.
Matthew Lim's signature style is characterised by proportional manipulation, an emphasis on design intricacy and joineries, and also the use of unconventional finishing material. His style is also drawn to various textures found in works of art, textiles, and wood surfaces.
These prodigious projects have won Matthew Lim Associates many awards including A'Design Award (Milan, Italy), Atap Design Awards 2019 (Malaysia), International Interior Design Award 2020, and many more. I mean, it's a no surprise that everyone would be impressed by that kind of proven success rate. These awards are the icing on top of the already spectacular cake, further proof of their unparalleled talent and commitment to the field of design.
Putting A Life Into An Empty Space
So, are you fascinated by these amazing people yet? Like any other career, interior designing is more than just a job. People like Adrien Kent, Matthew Lim, Raymond Lee, Shini Saman, Jung Ong, and Kyle E have shown that their work is also something they are passionate about and put their whole lives into. Having a job that lets them be creative is a part of their dream, and now, they are the ones that people look after to turn their space into a masterpiece. Oh, how I cannot wait to have my own house too! I wonder who among these five sifus will turn it into their another gem?
Click the link below for more content like this!
LEGO Builder To Interior Designer