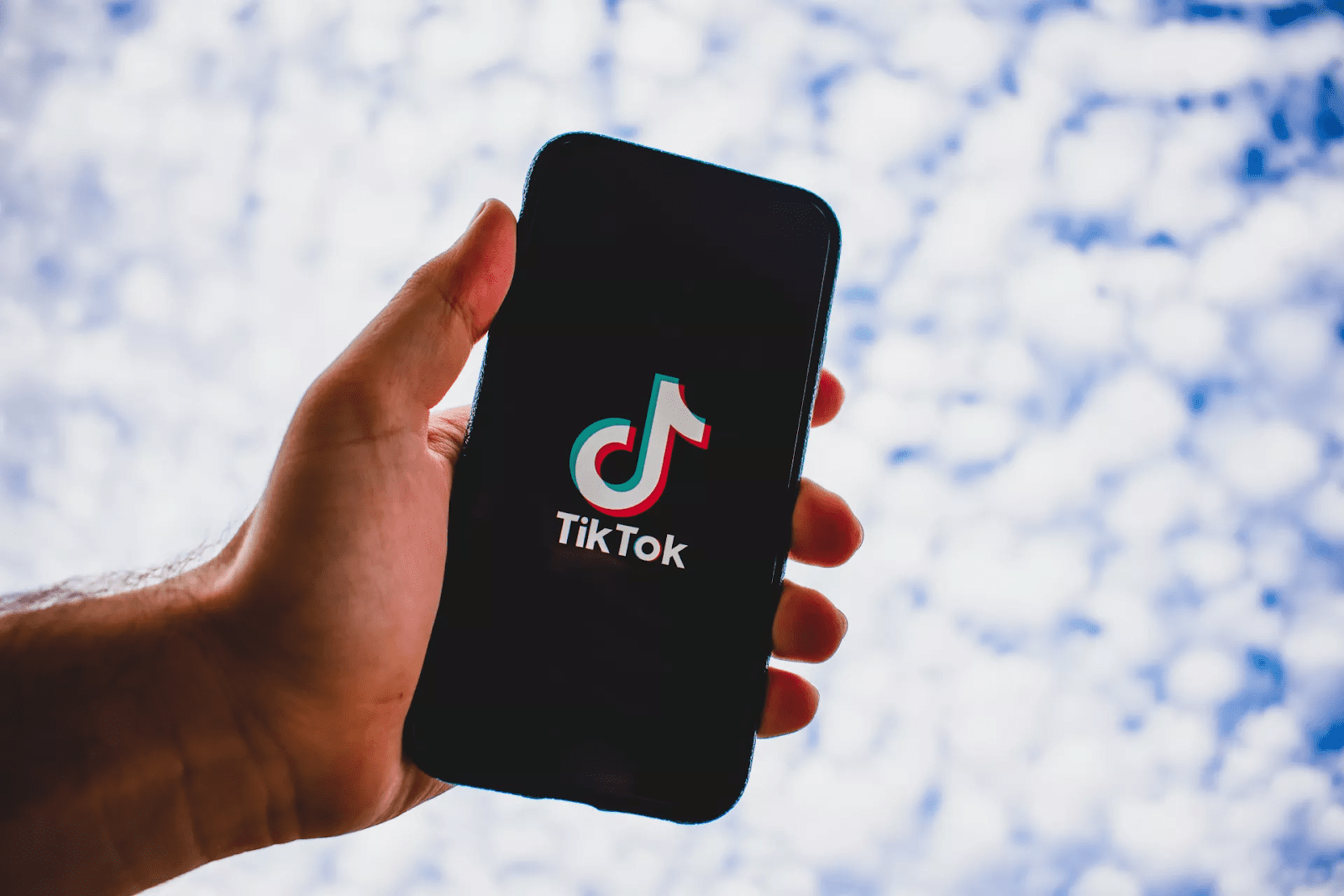 If you use TikTok, you've probably seen some adorably sweet videos people post of the things they have in their bedrooms. Source: Ann Loynd Burton
Liven up your space with these vertical garden ideas.
Get inspired by these beautiful accent wall ideas that everyone can make.
Utilise your walls with floating shelves that create more storage and display space.
Spruce up your space with these aesthetically pleasing tiled furniture.
Make your own little retreat with a cosy corner makeover.
What to do if you're looking for a low-cost way to freshen your home? DIYs. They're not just wholly customisable; you can even personalise the design of your room by choosing colours and sizes that suit your taste. 
Social media has helped people discover new styles in clothing, home decor, and many other things. Over time, it has transformed into a platform where people can learn. I've decided to look for home decor trends on TikTok because there are so many nifty ideas to explore.
Some of the top trends you see on your "For You" page may even raise the value of your home. There are endless ways to spruce up your home, whether you want to freshen up your home office or backyard.
Here are some of the top trendy DIY projects that'll get you on your feet!
1/ DIY living wall/ vertical garden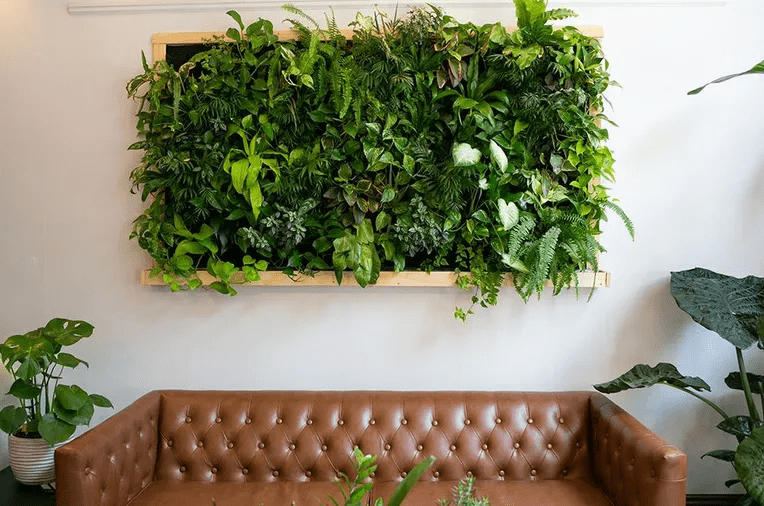 Purify the air, regulate a room's temperature, and elevate your mood. That too, with style.
Source: Theresa Gonzalez
Vertical gardening is the latest gardening craze sweeping TikTok by storm, with videos on the topic seen over 38 million times. It's easy to see why, as it promises to maximise small gardens without needing gardening skills or breaking the bank.
Starting small and adding to it as you go along is the best way to avoid overcrowding your room. The goal is to minimise a chaotic mess by choosing a variety of colourful, trailing plants and making sure they all grow at the same rate and under the same conditions.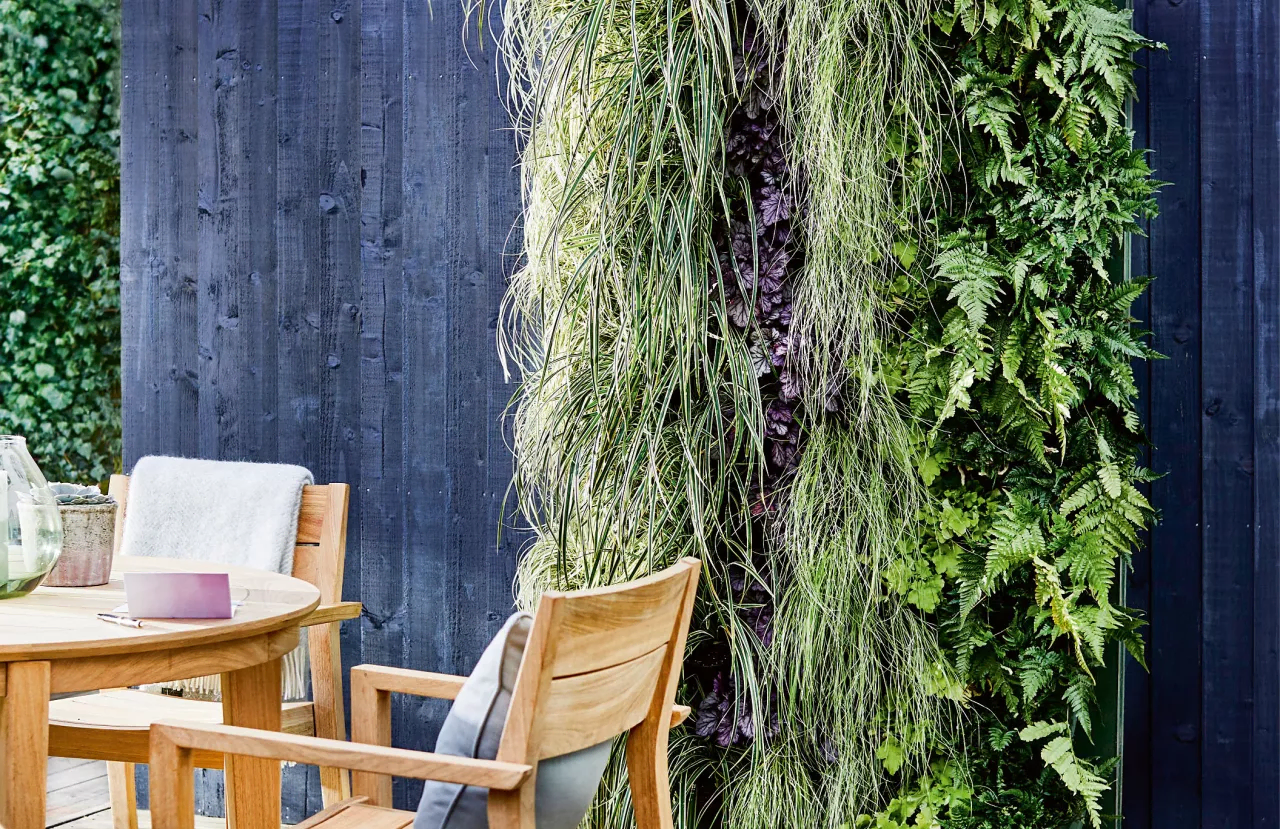 I don't know about you, but this is my dream garden! Credit: Dobbies
If you're planning to grow flowers, vegetables, or even a combination of both, we suggest you plan. Incorporate trailing and vertical-growing plants into your landscape for a dash of visual interest and variety.
Hanging garden items like signs and mirrors are a great way to add visual interest and dimension to your environment. The use of mirrors is a terrific technique to reflect light and provide the appearance of more space.
2/ DIY accent walls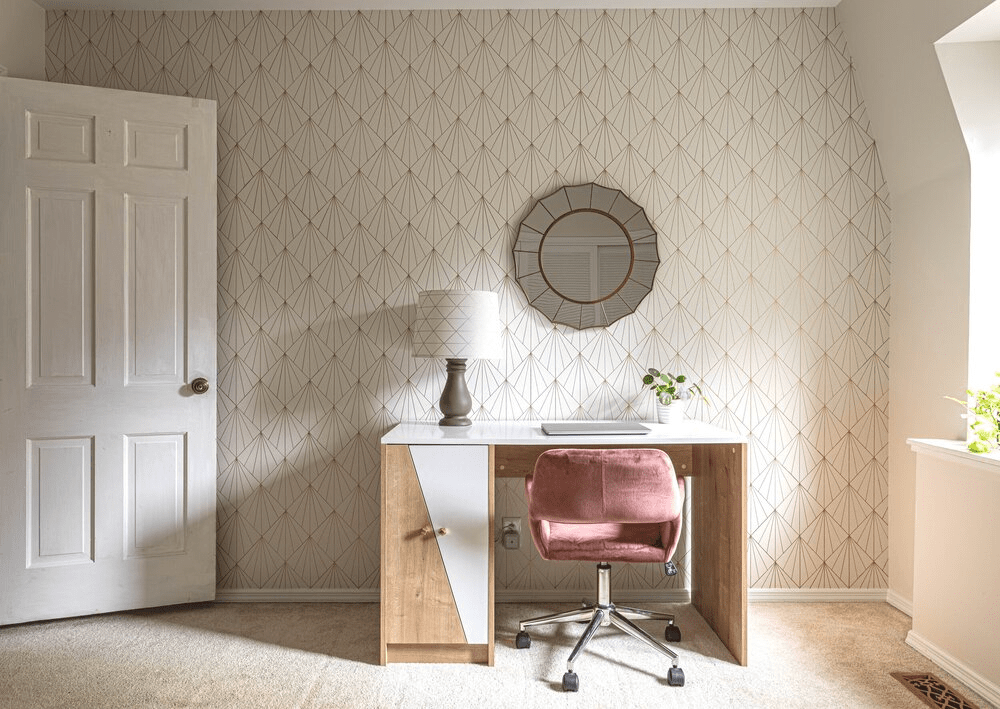 An eye-catching accent wall will brighten your room and be a go-to photo backdrop. Source: Olive & June
You might think that having your children draw on your walls with a marker pen sounds like a nightmare, but Neatly Living demonstrated that a Sharpie could be just the thing for making a DIY accent wall, and it took minimal effort and cheap, so you don't have to spend on wallpapers. 
I have tried creating this DIY wall in my bedroom, which looks fantastic! It is such a unique design that instantly made my room much more relaxed. If you are confident enough, you can do this without tape, but I strongly suggest using tape as a visual guide to ensure your lines are straight.
3/ DIY floating shelves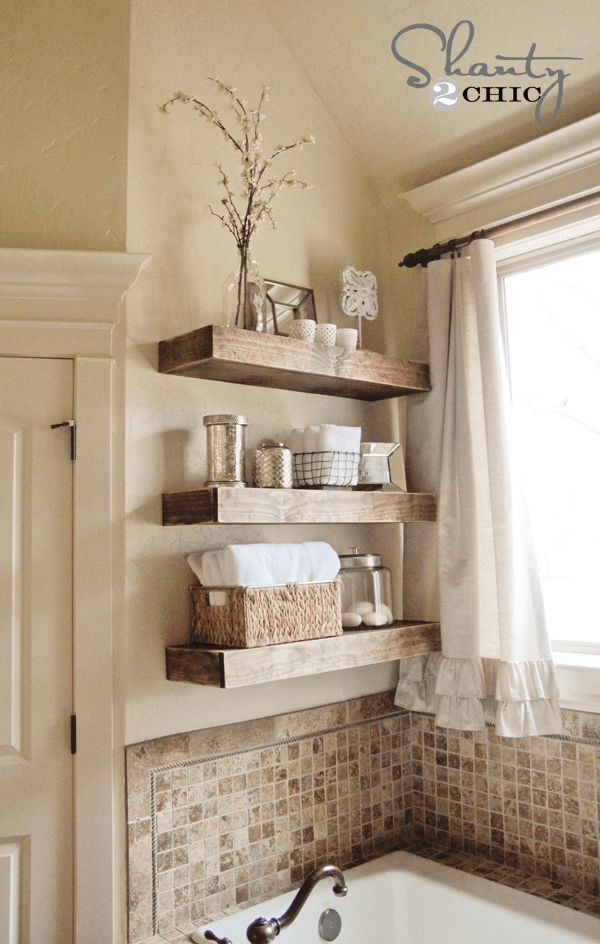 Floating shelves create functional and stylish storage for any room in your home. Source: Homedit
Even storage solutions are following the TikTok trend. With over 31 million views on the hashtag "floating shelves," it's clear that people are interested in subtle ways to keep the kitchen's most essential tools close at hand.
It also means that people like you and I are looking for easy ways to make cabinets more fun, creative, and valuable without being professional woodworkers.
These DIY floating shelves look like they float on the wall because the hardware is hidden from view. They're a little harder to put together than a regular wall shelf, but if I can do it, so can you! 
You can put these DIY floating shelves anywhere in your house. I use them to put books and decorative items to clear some space in my room. If you want to try something unique, you can make them in a triangle, hexagon, or hoop form. 
4/ DIY tiled furniture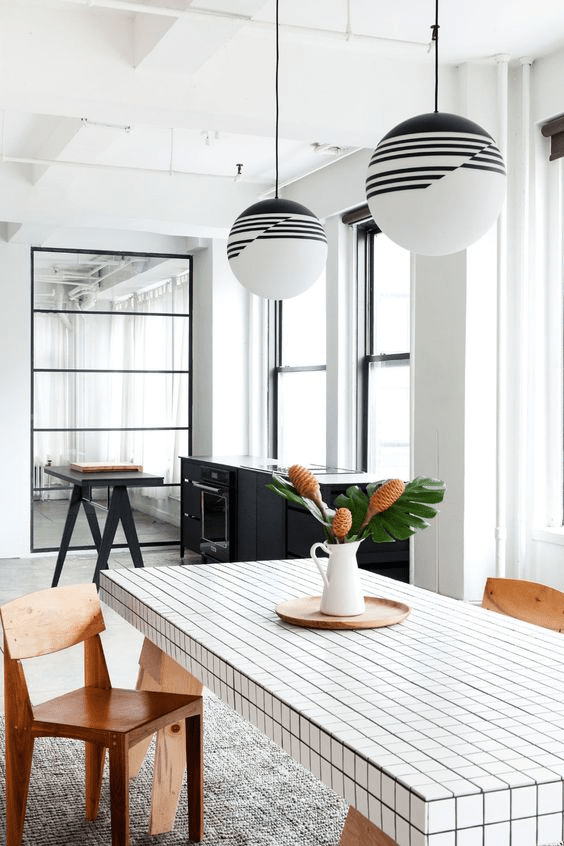 The 1990s are back in style, and some old materials are too. Source: Love Maegan
Tiled furniture has been an interesting TikTok trend, with old-school square tiles adorning surfaces from top to bottom. Even though the look is vintage, the style is strikingly modern.
One thing that caught my attention was the tiled coffee table which looks retro. It reminds me of the tables and benches you would find on your HDB void deck, but with a modern twist in the form of pastel-coloured squares. 
The tiled table can be any size you want, whether it's a bedside table or a coffee table in the living room. And let your imagination go wild when choosing tile colours if you're doing a DIY project. 
5/ DIY cosy corner makeover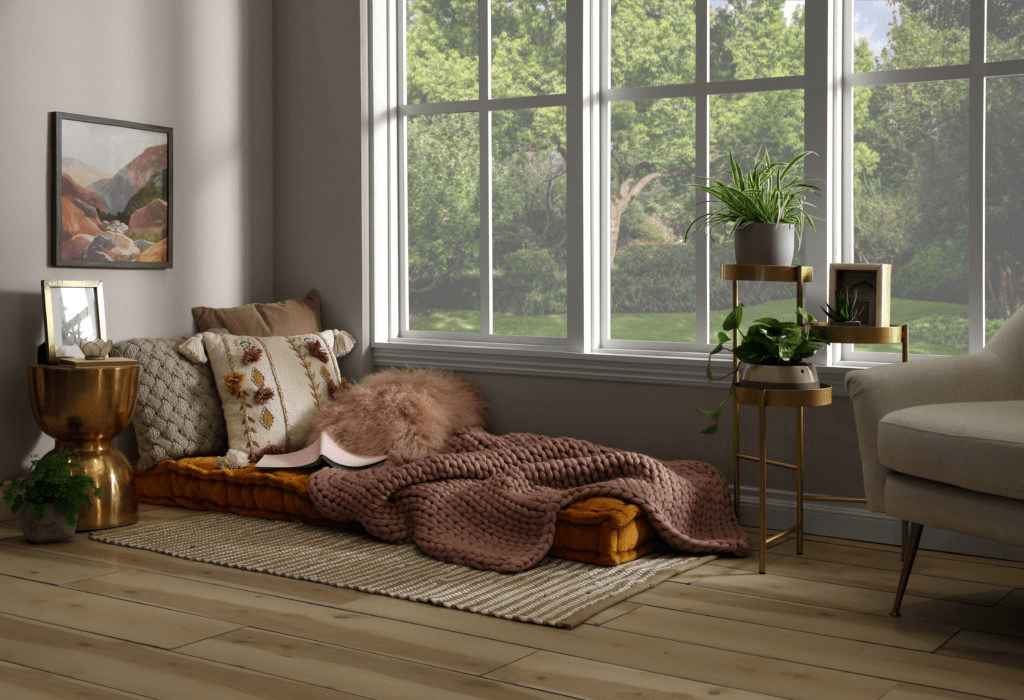 Neutral-hued throw pillows and blankets add texture and interest to your cosy corner. Source: Diana Olvera 
Having a cosy spot in your house is an incredible luxury. I love how these mini-retreats have become popular ways to relax. 
I feel the need to give my home a quick makeover now and then. Places that work well for these cosy spots are the living room, the office, or even a corner under the stairs. Drew Scott, a DIY fanatic who blogs at Lone Fox with over a million subscribers on Tik Tok, shows how rearranging a few key pieces can change the look of a whole corner of a room, even if you're not very crafty. 
Play around with books, plants, art, and smaller things like candlesticks and baskets to make the most of your space. Try adding something like throw pillows and blankets to see how the whole look changes.
Consider the reversibility of your project if you want to move out.
There are countless other aesthetic TikTok DIY trends to consider for your home. Just remember that some projects are more permanent than others. So, if you plan to shift your house in the future, consider whether your next DIY project can be undone if your landlord or a future buyer doesn't like it.
Did we forget to mention your favourite DIY trend from TikTok? Let us know in the comment below!
Looking for more related article? Check them out here: