Furniture shopping can be quite a hassle, but that need not be the case for you!

Discover these 3 local furniture stores that'll enliven your home.

No matter what your style, they'll send you home satisfied.
Moving into a new home or revamping your current abode can be quite an exciting process because styling is always fun! However, the two questions that most people struggle with are what and where to start from. But, why stress out when we are always here to help?
The trick is, always start with your furniture because they are the essence of every home. Before you start squeezing your brain thinking about where to get these furniture, know that we already have the answers prepared for you!
If you've been googling 'furniture shops near me all this while, you would've probably seen a sea of options pop up. Unlike those, our suggestions are personalised and come from the best interest of our readers at heart! So, today we bring you our 3 favourite furniture stores where you can find exquisite pieces to spice up your home!
1. Commune, Kuala Lumpur
From Singapore, all the way to Malaysia, this flagship store has set out to win Malaysian hearts. With an initial plan to design furniture for only small living spaces, they ended up catering for homes of all sizes due to popular demand. Commune strives to exude individuality, sophistication, and elegance through each of their pieces 一 which is exactly why people love their work!
Each piece of furniture is carefully crafted with aesthetics and modern minimalism in mind, making it incredibly difficult to resist its charm, and the best part you ask? They have everything you may possibly need. These furniture may look simple but the statements they make are a whole different story.
Since their designs are so rich in texture, it is no doubt that they will steal the spotlight of your space in no time! Moreover, their store is dominated by wooden pieces made from high-quality wood like oak, walnut, and rubberwood, so you don't have to worry about its quality too because you deserve nothing but the best! With all the great things we've mentioned about this brand, we're also delighted to know that their materials are also responsibly harvested from sustainably managed forests, so you'll be doing the environment a favour too.
Contact : 0322016913
Address : No 88, Jalan Maarof, Bangsar, 59000 Kuala Lumpur, Malaysia
Website : https://www.facebook.com/communehomemy/
2. Timeless Design, Kuala Lumpur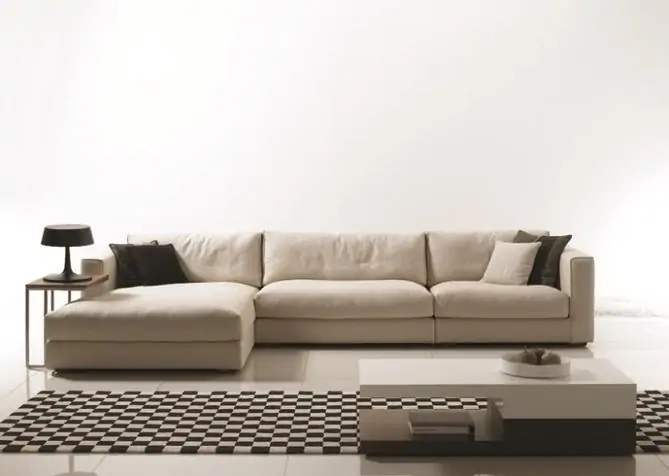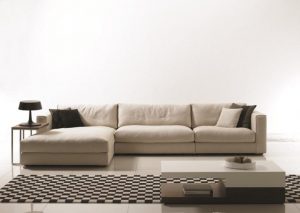 This store is something you wouldn't want to miss because its name says it all! Every one of their pieces is simply timeless and elegant, which is why they sell like hotcakes. They always have something new brewing to elevate our home and living experiences.
When we say they have it all, they really do! They don't just strive to spruce up your living room, dining area, and workplace with their furniture, but they also have an array of decor and kids' playset for you to choose from. So, your little ones will definitely love this store as much as you would. Who knows, this could be your little new parent-child date spot!
Timeless Design believes the formula to great designs is one tablespoon of form and function each, with a pinch of excitement. The combination of their designs and impeccable craftsmanship creates sleek furniture, that's no different from any expensive designer piece. If you want designer-like furniture but minus the heavy price tag, then this is definitely the place for you!
Contact : 03-4045 2211
Address : No: 54, Jalan Putra, Chow Kit, 50350, Kuala Lumpur, Malaysia.
Website: https://timelessdesign.com.my/ 
3. Ruma Home, Petaling Jaya  
The name of this brand hits close to home because it almost sounds like "rumah'. Here, you can find a diverse selection of high-quality furniture that is perfect for contemporary and chic homes. Ruma proves that you don't have to break the bank to achieve your dream home look because their furniture comes at an affordable price. Put your trust in them, and you're already one step closer to creating your dream home.
If you love contemporary and Scandivanian styles with a tinge of cosmopolitan flavour, you'll certainly love this e-commerce store! Plus, it is really a one-stop solution because apart from the usual furniture, they also bring you home decors, tableware, furnishings, and lighting. So don't worry about having to go on a tiring furniture hunt because they got you.
However, if you already have a fixed vision about your dream home but still can't find the perfect piece to realise it, consider your problem solved! They can also take on your vision as their own, in order to design and source for the best home furnishing pieces before tweaking them to suit your liking. So, they aren't kidding when they say a beautiful home is within your grasp.
Contact : 018-3514811
Address : Ground Floor, G52, Jalan SS 22/23, Damansara Jaya, 47400, Petaling Jaya, Selangor D.E.
Website : https://ruma-home.com/
Wrap Up
We care about your home just as much as you do and hope that these stores will equip your home with inspiring pieces that'll amplify its beauty.
Furniture is among the main elements that make up a home because you're sure to find one of every corner of a home. Hence, it's very important to pick them wisely, and if it's kind to the environment and your wallet, all the better!
We believe this article would be a helpful guide for your next furniture shopping spree. Did we miss out on any of your favourite furniture stores? If we did and you'd like to share it with our POKOK readers, do let us know in the comment section below or email us at info@pokok.asia.ndo5ubdxld-xmz4qwjep42o.p.runcloud.link