Rattan furniture is back in trend and we don't want you to miss it. 
Asia is truly a rattan haven so it's time we discover these hidden gems. 
Let's check out where you can get rattan furniture in  Indonesia, Malaysia, Thailand, Vietnam, and the Philippines.
Remember how as kids, we used to snuggle with our grandparents on their rattan rocking chairs? Those chairs even sent some of us straight to dreamland within minutes, I still wonder if it was magic or simply its comfort? 
If you've been yearning to relive those moments by getting yourself some rattan furniture, then you're in luck! Rattan furniture is making a comeback and it's becoming more popular than ever! If some of you still label them as 'old-fashioned', you might want to rethink that. They have been remodelled to suit today's modern era without losing their nostalgic vibes, so are you sure you don't want them? 
What's so great about rattan furniture you ask? It's of course the alluring fusion of fashion and functionality! They can not only be woven into various timeless designs that are super comfortable, they're also perfect for the Asian climate! 
When you think of rattan, Asia will definitely cross your mind because the access to rattan furniture here is limitless. It is indeed great news that rattan furniture is easily available but then comes the tricky question, "All these options, but where should I get it from?"
As usual, we've got you covered! Today, we share with you our five favourite places to shop for rattan furniture!
Wisanka, Indonesia
Wisanka is an award-winning furniture exporter that's based in Indonesia. Their sincere effort to enhance your home and living experience can be seen through their array of products for you! Not just rattan furniture, but they also have classic and wooden furniture for you to choose from alongside lighting and crafts. 
Oops, don't think they're done just yet. They can also equip your home with various indoor and outdoor furniture made from rattan. From your living room to patio, they have everything you need but most importantly you can trust their artistic touch to enliven your home. 
Apart from investing their time to express creativity through furniture, they pay attention to nature's pleads as well. Hence, it is no surprise that they use only organic materials and finishing substances on their products, with rattan furniture as their focal point. Now, don't we all love companies that care for the environment just as much as we do? 
 With more than two decades in the furniture industry, their diverse selection of rattan furniture will not disappoint you! So make sure to try them out, alright? 
Website l Facebook l Instagram
Rattan Art, Malaysia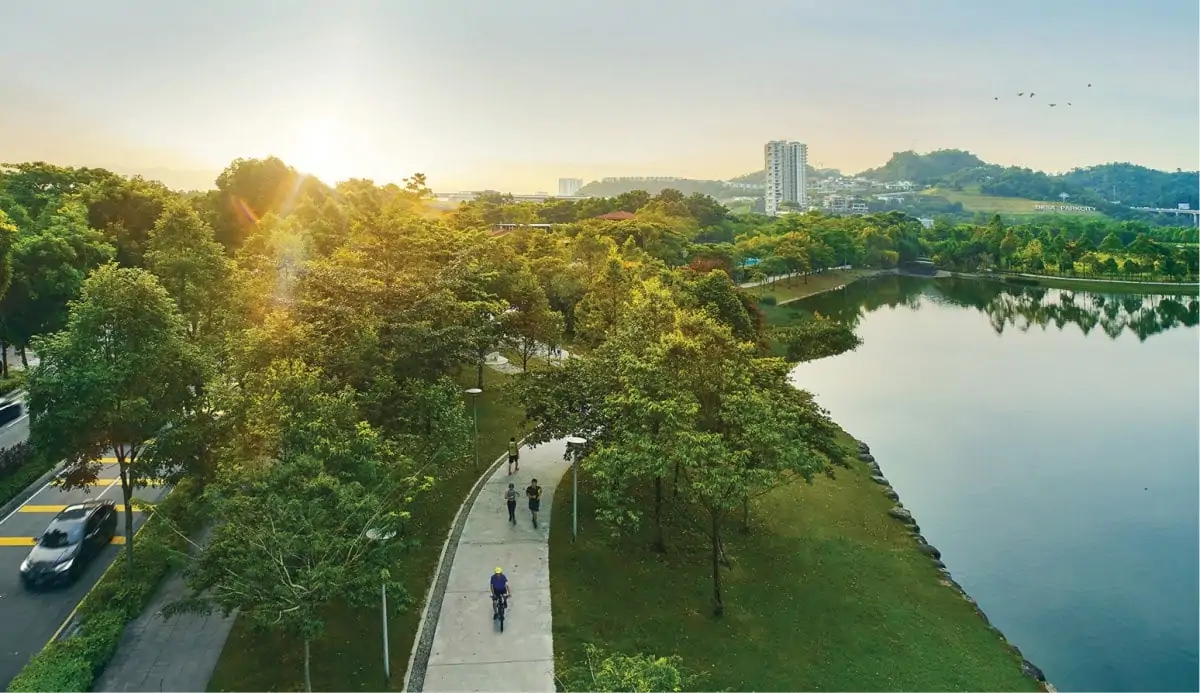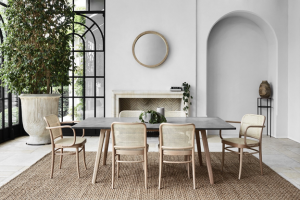 Rattan Art started their legacy in 1954, making them one of the oldest rattan furniture makers in Malaysia. From operating in just a small village in Muar, today they have captured the hearts of many Malaysians with their rattan magic. 
The founder's descendant, Tan Cek Xin, continues to create a series of rattan furniture that can beautify simply any home. They hold their customers' comfort very close to their hearts, and that is why a lot of importance is given to their material selection and local workmanship. 
What makes them stand out from the rest is their creativity that shines through customised projects. They can even make a hot air balloon or a bird's nest lounge out of rattan! Now, how cool is that? If you've ever found yourself falling in love with the furniture at Botanica +Co in Bangsar, The Majapahit Restaurant and Bar in Arcoris Mont Kiara, or The Garden Mall in Kuala Lumpur, do know it's all their projects!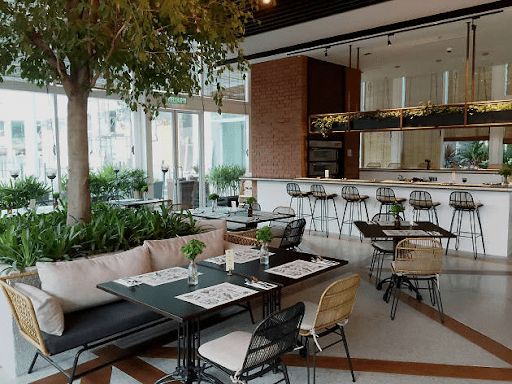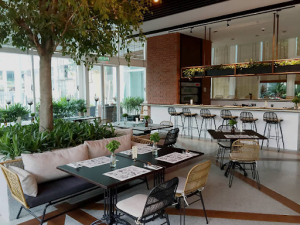 Not just that, they have a lot more projects and creativity up their sleeves! Looking for something that's out of the ordinary? Or do you have any old furniture at home that needs a little creative dust? Get Rattan Art to turn your dreams into reality! Do pay their website a visit. 
Website l Facebook l Instagram
Ivy Décor, Thailand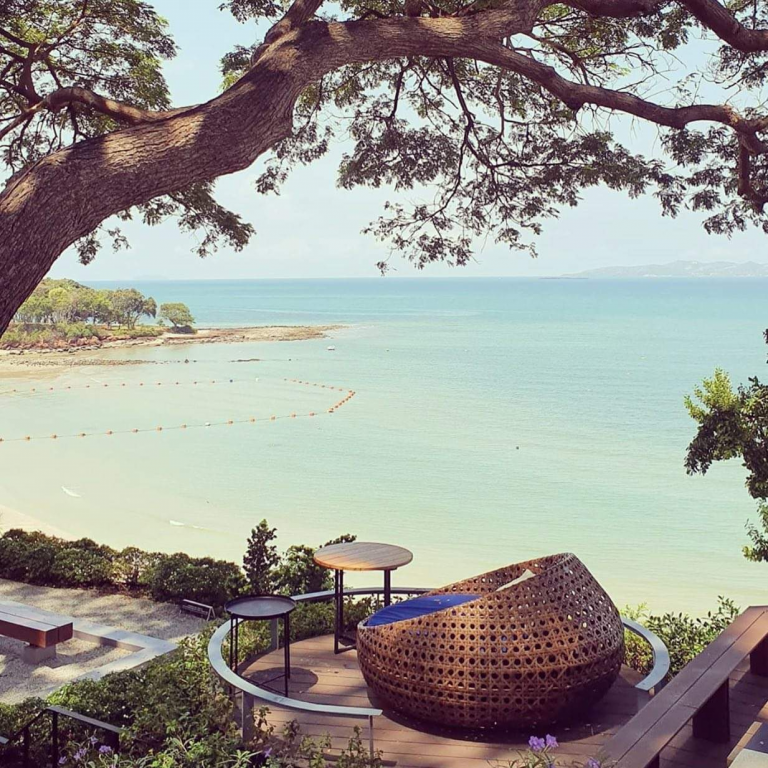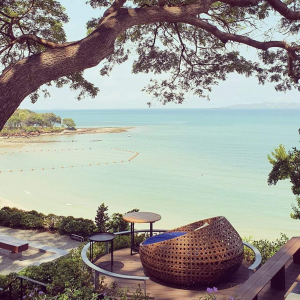 Ivy Décor is one of the pioneers in the rattan furniture industry in Thailand. They first started their journey by selling wooden furniture, and then proceeded to develop a branch that focused on rattan furniture. Today, their exquisite touch can be witnessed in many luxurious hotels like Shangri-La Hotel Bangkok, Hyatt Regency Phuket, InterContinental Bangkok, and so on. 
They are the talk of the town because of their amazing outdoor rattan furniture. Its body is using synthetic rattan while the frame is made of lightweight aluminium. This way, their furniture becomes light and very much durable, without having to worry about it rusting.
Oh, you also don't have to worry about maintaining their furniture. This is definitely good news for most of us who barely have time for a breather. The materials of their furniture are resistant to sun and rain, making them a perfect fit for your outdoor patios or gardens. So, if it needs cleaning, all you have to do is wipe it with a cloth and a little water. 
With that being said, if you love spending your leisure time outside your home then you've got to try out Ivy Décor's rattan furniture! 
Calfurn, Philippines
Calfurn is a rattan furniture company that opened its doors in 1976. Ever since they've been taking pride in the usage of indigenous and natural sustainable materials for their furniture. So they don't only work in your best interest but also the environment's. 
Their passion for rattan furniture can be seen through their exquisite weaving techniques. What makes these techniques even special is that they were passed down across generations, enriching them with love and family sentiments. Their commitment to turn your house into a home can be seen in their outstanding quality as well. 
Having that being said, it is no surprise that their series of collections have stolen our hearts. Our favourites are the Jose Collection and Terra Collection. The Jose Collection revolves around modern aesthetics and distinctive Filipino craftsmanship while the Terra Collection is all about creating organic-shaped exquisite pieces from natural materials.
From minimalistic to exclusive rattan furniture, this is your one-stop rattan haven. With over 40 years of experience, they've successfully made a mark in the industry. Trust us, their pieces will keep you coming back for more! 
Website l Facebook l Instagram 
ATC Furniture, Vietnam
ATC is a leading manufacturer and exporter of wicker furniture. Although they specialise in outdoor furniture, they still have an array of indoor furniture that'll surely give your home a breath of fresh air. 
When we say they go all out to give you the best, they really do. ATC furniture sources for a range of top-quality rattan along with premium fabrics and that is their secret to excellence. What makes them special is that they utilise various techniques like lacquering and water hyacinth treatment to produce furniture that'll last you a lifetime with very minimal maintenance. 
We all have a vision for our dream home and the same goes for its interior and furniture. So not being able to find the perfect pieces can be a real buzzkill.  But don't worry because ATC has got you covered! They can customise their existing designs to suit your liking or even better if you have a design of your own they can bring it to life just for you!
What are you waiting for? Head on to their website to check out their e-catalog. It might tempt you to buy whatever you see, so don't say we didn't warn you! 
Nothing Beats Rattan 
Simply put, rattan furniture is great! They're not only durable and versatile but they can easily be crafted to suit the style you desire too! Plus, they're super environment friendly, so that's already a good reason why you should have them in your home! 
If you love aesthetics or minimalism then you'll definitely love rattan furniture. Their neutral hues create a soothing setting that is not too heavy on the eyes. Besides, the excellent craftsmanship and rich textures of rattan furniture will also make great statement pieces! 
Are you attracted by the beauty and its potential in enhancing your home?? Well, you're not alone because we love it too!  Check out these Asian brands and start turning your home into a rattan haven today! Did we miss out on any of your go-to brands? We'd love to hear from you in the comments section below!