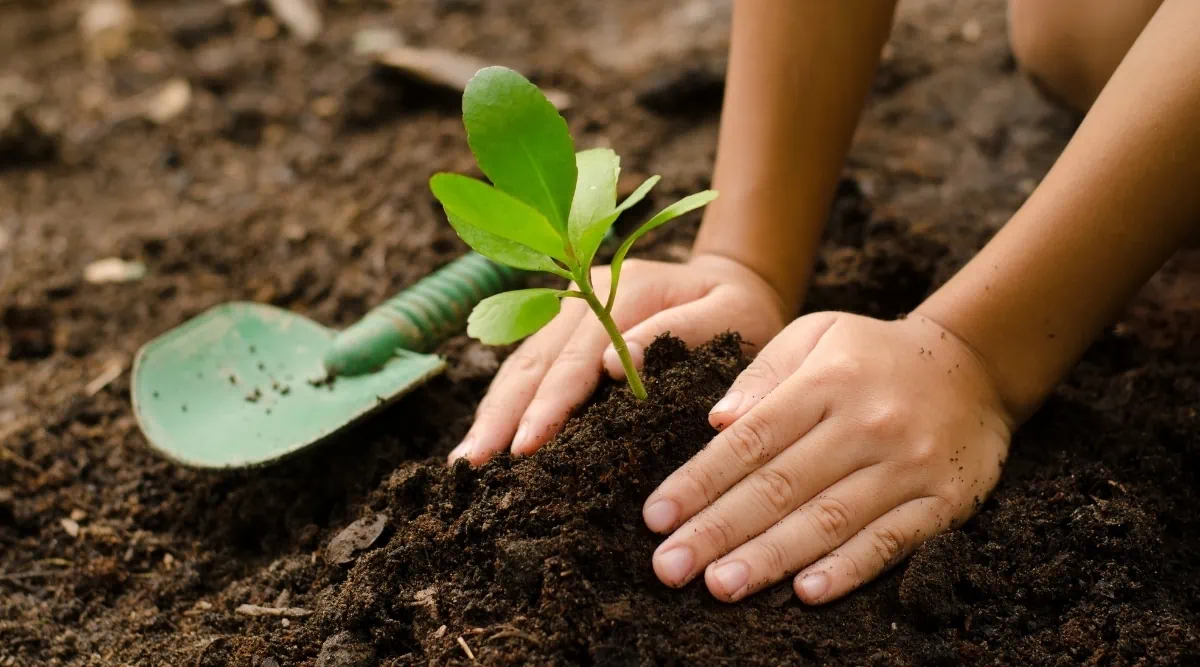 Sometimes, all you need is to get your hands a little dirty! Photo source: All About Gardening
Discover the wonderful world of gardening.
If you're interested in flourishing your garden, check out these gardening influencers for inspiration!
Gardening holds a special place in my heart, evoking memories of cherished evenings spent at my grandma's house as a child. Growing up, I hated being cooped up inside the house, especially during scorching days when outdoor play was restricted. So, whenever my grandma asked me to help her with gardening, I was always happy to help. It's the escape I was always waiting for.
Over the years, I've gleaned valuable gardening knowledge from my grandma, although I must admit I'm far from being as skilled as she is. In today's world, where social media dominates our daily lives, I've come across several gardening influencers who have proven incredibly helpful in maintaining my own garden.
If you, too, are seeking guidance from gardening experts, make sure to check out these remarkable individuals! They have a wealth of knowledge to share and can inspire your own gardening journey.
1/ Nuraishah Shamsuddin 
IG: @nuraishahshamsuddin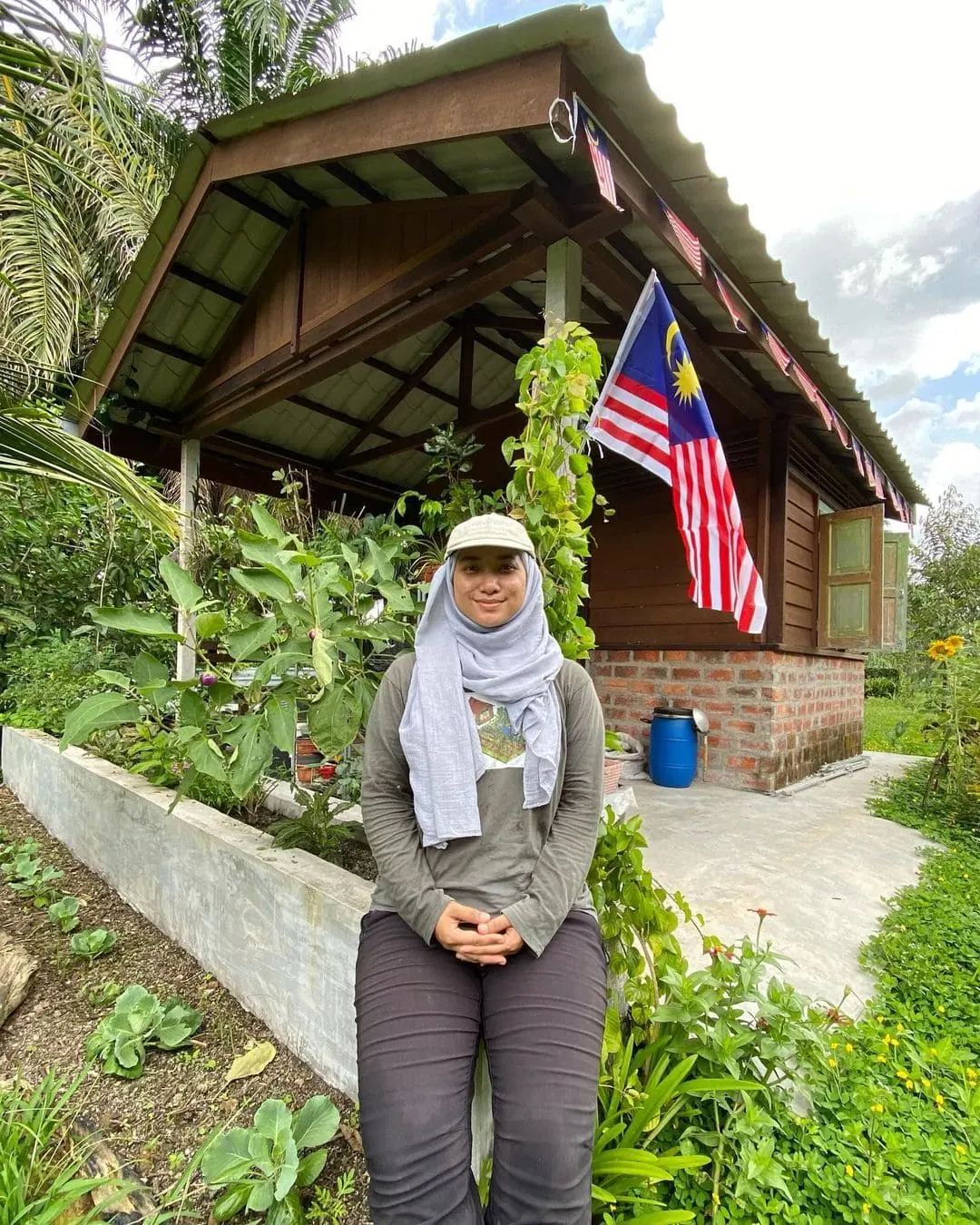 Aishah at her beloved garden. Photo source: Instagram
Meet Nuraishah. She is a vibrant young gardener who generously shares her journey and experiences through her Instagram account. As an advocate of organic produce and sustainable living, aside from sharing gardening tutorials and her bountiful harvests, she also communicates her way of doing things – from composting and natural pest control to reducing food waste and repurposing materials.
I really enjoy going through her Instagram as the content is easy to watch, and the way she engages with her audience feels authentic and welcoming. Unlike many social media influencers who only show their glamorous lives, she stays true to herself. Her passion for gardening is evident in every post, and it's clear that she genuinely enjoys what she's doing.
If you're looking for an informative and inspiring gardening account to follow, I highly recommend checking out Nuraishah's Instagram.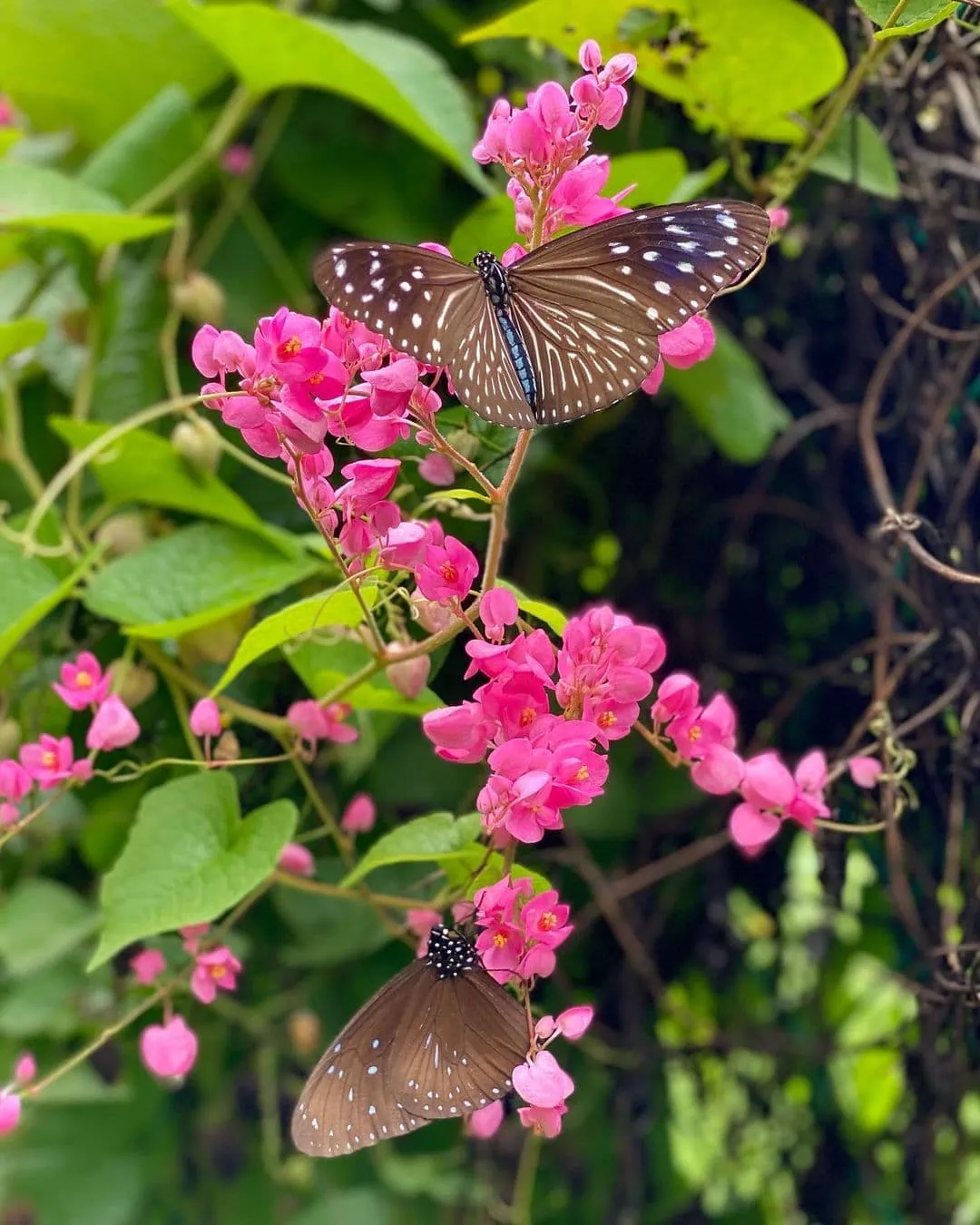 Feast to the eyes and peace to the mind. Photo source: Instagram
2/ Bone Wan 
IG: @kebone.wan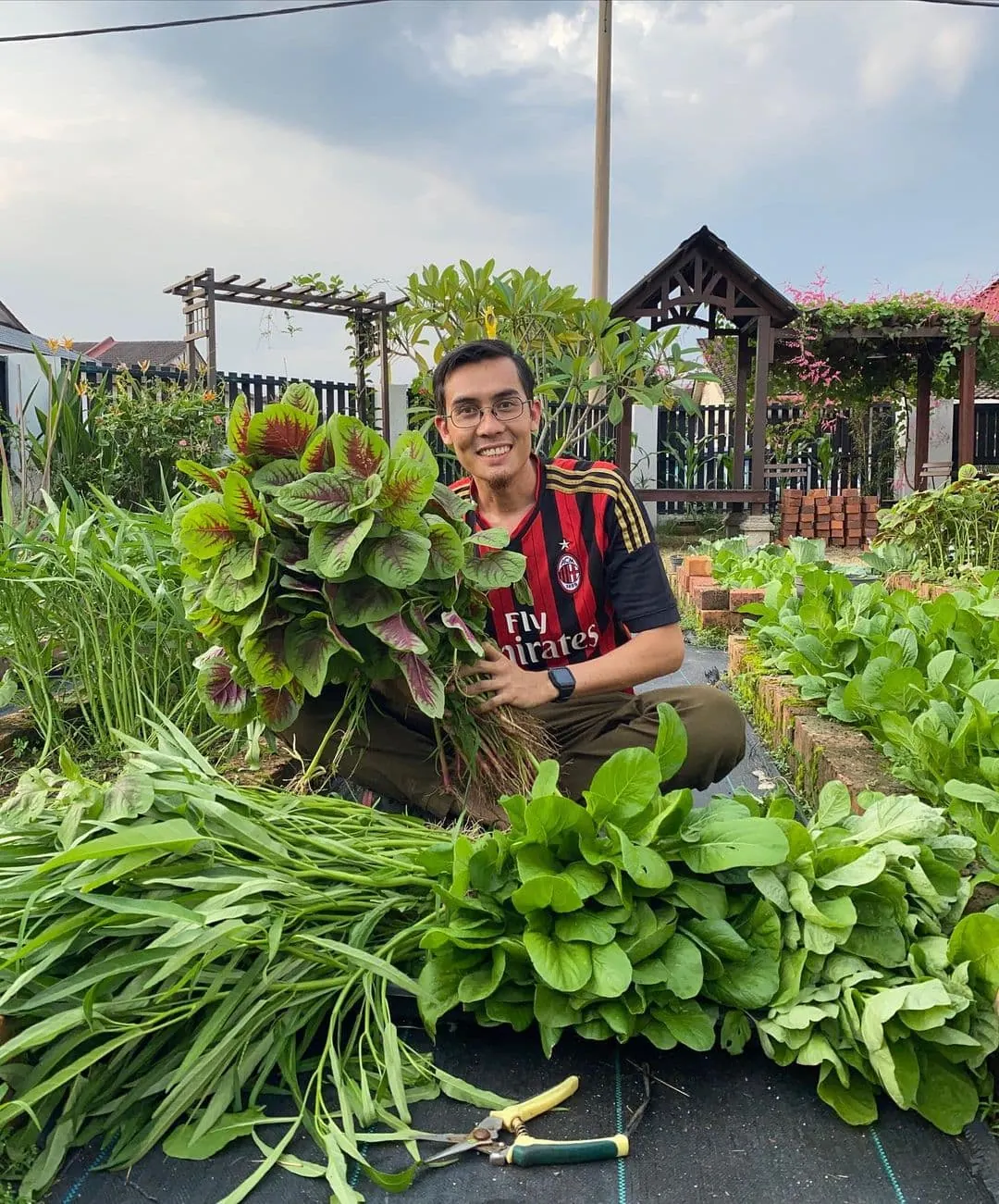 Bone Wan and the fresh produce just by his doorstep. Photo source: Instagram
In addition to Nuraishah, I also had the pleasure of learning about another inspiring gardener who has grown his own thriving farm garden right outside his own home. Truthfully, Bone Wan's garden is the ultimate goal I would like to achieve in my gardening journey. Filled with rows upon rows of fresh vegetables, herbs and fruits, it's like a paradise of produce just steps away from his doorstep.
Seeing Bone Wan's garden has motivated me to take even better care of my own crops and harvests. Witnessing him incorporate his homegrown produce into his daily meals is truly inspiring, and it's a dream I hope to fulfil someday.
If you're interested in cultivating your own flourishing garden, I highly encourage you to follow Bone Wan. His expertise and dedication to gardening are bound to provide valuable insights and inspiration for your own gardening endeavours.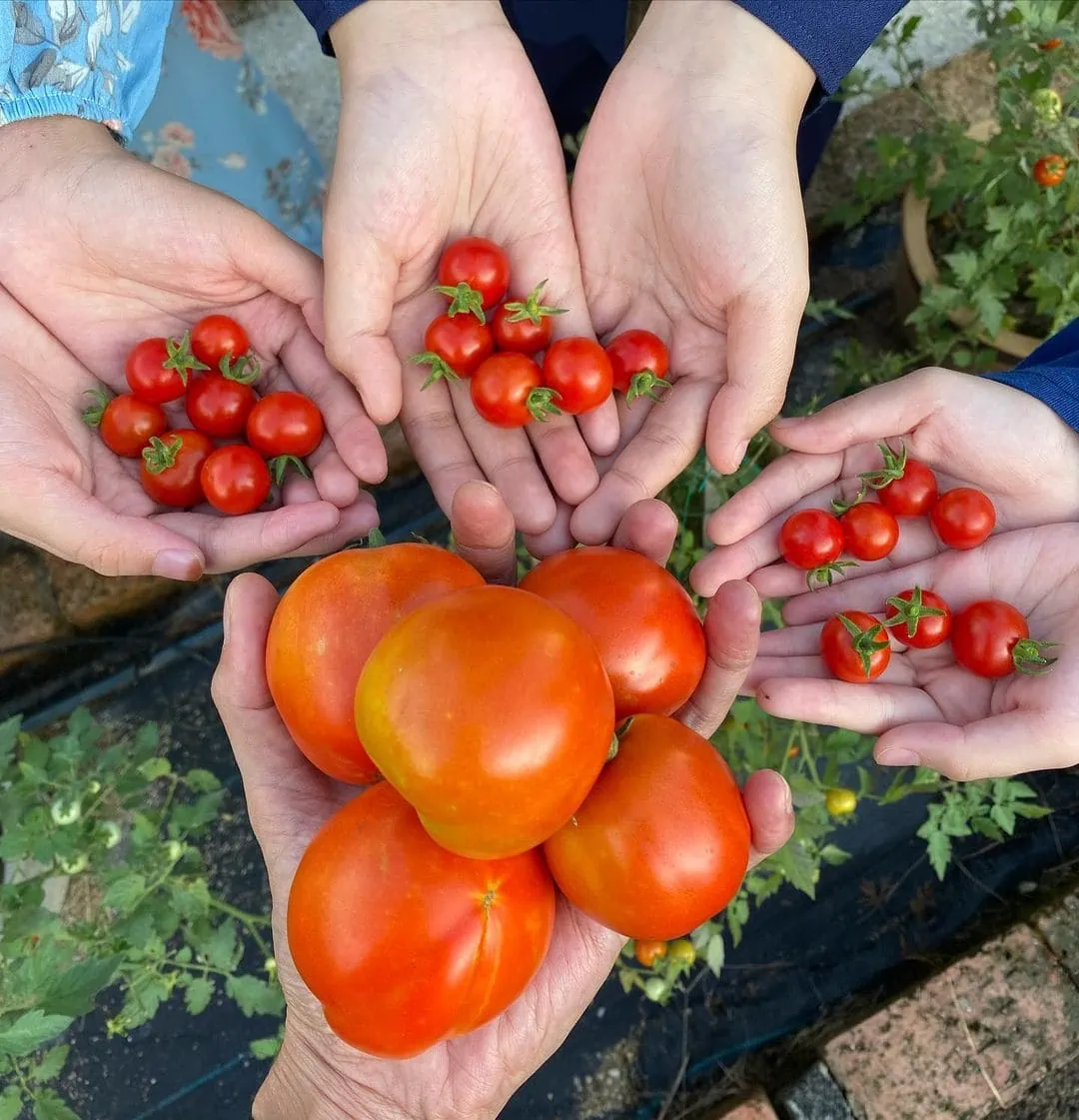 Ripe and ready! Here are some of the tomatoes harvested from his garden. Photo source: Instagram
3/ Safiuddin MS
IG: @dekamsan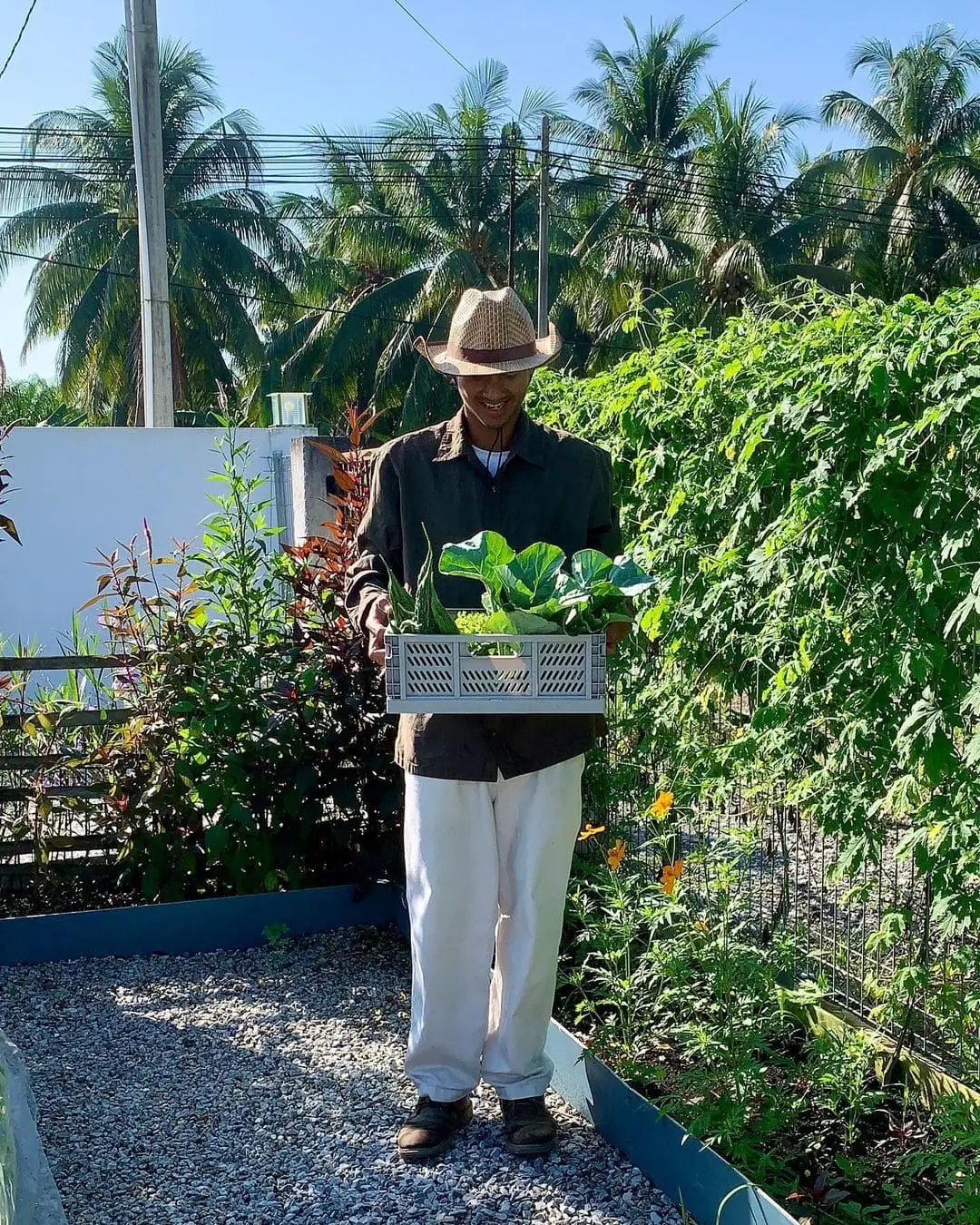 Reaping the fruits of his labour. Photo source: Instagram
Safiuddin, another gardener who captured my attention with his remarkable journey in gardening.
Safiuddin started cultivating his green thumb as a hobby during the MCO in 2020. While he practises both conventional and modern gardening concepts, it was his foray into modern gardening that truly impressed me. He took the initiative to build his own planter box, transforming his house yard into a stunning modern garden that is undeniably one of the most aesthetically pleasing gardens I have ever come across.
If you're seeking to elevate your garden to the next level and create a visually captivating space, I highly recommend checking out Safiuddin's Instagram account. His creative approach to gardening and his ability to merge modern design elements with the natural beauty of plants is truly inspiring. Safiuddin's account is a treasure trove of ideas and inspiration that will help you take your garden to new heights.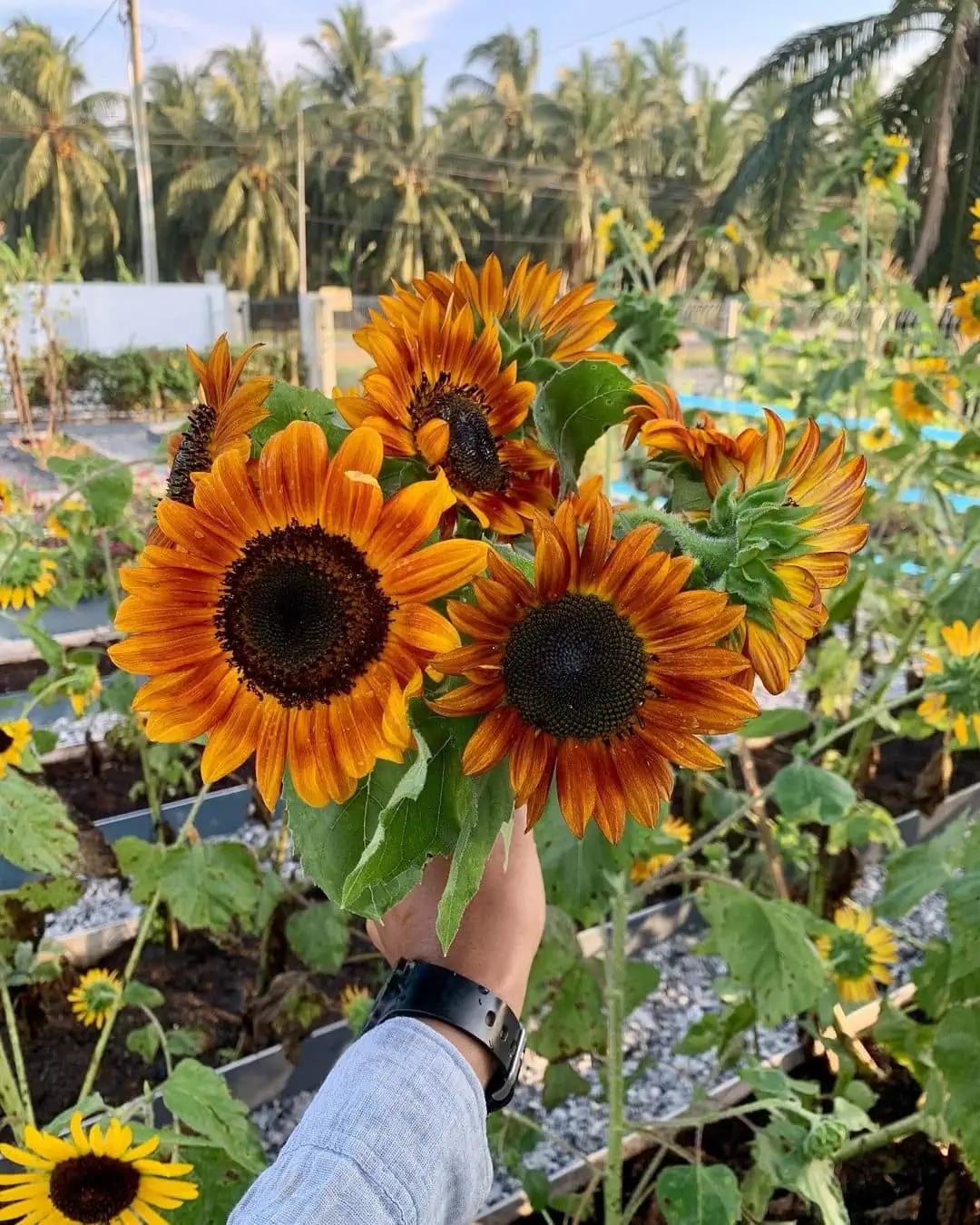 A field of sunshine. Photo source: Instagram
The Garden of My Dream
I am filled with immense gratitude that even though I can't spend as much time gardening with my grandma as I used to, the memories we shared will forever remain alive. While we may not physically bond over gardening anymore, we now connect by sharing new tips and discoveries we find on social media. Through this incredible online community of like-minded individuals, I have found a place to belong and learn from. 
Gardening has transformed from a mere pastime activity into a way of life that I hold dear and will continue to pursue. It has become a source of joy, fulfilment, and connection. I am endlessly inspired by the stories of these remarkable gardeners who have generously shared their love and passion for this craft. Their experiences serve as a reminder of the boundless joys and benefits that gardening can bring to our lives. 
May we all embark on our own journeys towards our garden of dreams. May these stories of inspiration ignite a spark within you to explore the wonders of gardening and discover the profound impact it can have on our well-being and happiness.
Click the link below for more awe-inspiring content!
NOW THAT IS HOW YOU GARDEN AT THE BALCONY